Missed any of our podcasts last month? We've got you covered!
We've rounded up every podcast for easy access and your listening pleasure.
How To Build A Culture of Resilience, Belonging & Success with Mohammad Anwar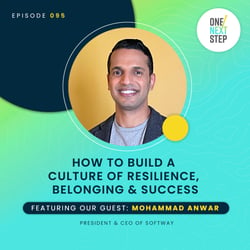 In this episode, we're joined by Mohammad Anwar, the President and CEO of Softway.
He's authored a Wall Street Journal best-selling book called Love as a Business Strategy, and he talks to us about how to implement the transformative idea all around building a culture of resilience, belonging and success.
Listeners will leave this episode feeling hopeful and ready to begin thinking about making some changes in their business and culture after listening to Mohammad.

Listen here.
90 Days To Financial Clarity In Your Business with Catherine Bowman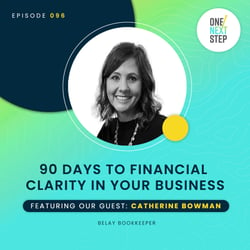 Some business owners don't understand the value of having a bookkeeper. They might not even realize how beneficial bookkeepers are until they have one in place.
In this episode, Catherine Bowman talks about her first-hand experience as a BELAY bookkeeper, and how bookkeepers help their clients save time and money. She'll also talk about how they help entrepreneurs wisely manage and spend their hard-earned dollars.
Listen here.
How Solopreneurs Succeed with Harris III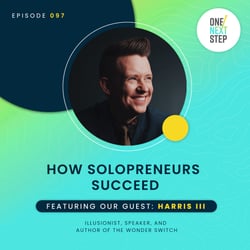 Harris III is a professional illusionist, speaker, storyteller and entrepreneur, and is passionate about helping solopreneurs move out of their old life and old ways of thinking and find the new life they want to live.
His transformation map and concept of the Wonder Switch are life-changing tools for entrepreneurs. If you're an entrepreneur or leader who feels stuck and possibly unmotivated, this episode is for you.
Listen here.
The Secret Society of Success with Tim Schurrer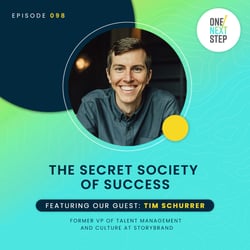 Tim Schurrer is the former COO of Donald Miller's company, StoryBrand, and the author of a new book, "The Secret Society of Success."
He's dedicated to helping leaders stop chasing the spotlight and redefine success so they can start making an impact that goes far beyond themselves.
If you're a leader who's tired of trying to climb the ladder of success, or you're struggling to figure out your purpose, this episode will help.
Listen here.
How To Take Time Off As A Business Owner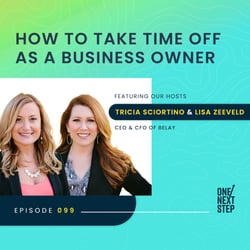 Too many leaders and business owners go so hard that they don't take time for themselves.
LZ and Tricia will help leaders understand why vacation time is so important, both mentally and physically.
And they'll explain some strategies and techniques leaders can use to help them implement healthy processes that allow them to take time off.
Listen here.