Missed any of our podcasts last month? We've got you covered!
We've rounded up every podcast for easy access and your listening pleasure.
How The Cookie Crumbles: The Truth About Leading A New Industry and Building A Brand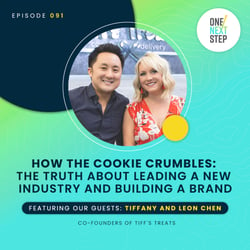 What does it take to be an industry leader? Tiff and Leon Chen built an industry from scratch when they created Tiff's Treats, an amazing company that delivers warm cookies to your door.
They have raised hundreds of millions of dollars to create the Tiff's Treats brand, built around technology, charity, and warm moments. In this episode, they'll talk about how they built their company, how they've used technology while still growing and creating personal moments, how they approach fundraising, and much more.

Listen here.
7 Surprising Ways a Bookkeeper Can Grow Your Business - Parts 1 & 2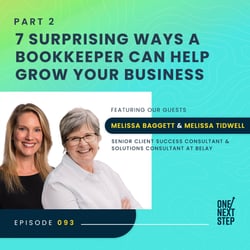 Bringing on a new position can be a hefty investment for any business. Most small business owners shy away from bringing on a bookkeeper because they aren't
Listen here for part 1 and here for part 2.
EntreLeadership Exclusive: The Key To Developing Effective Team Members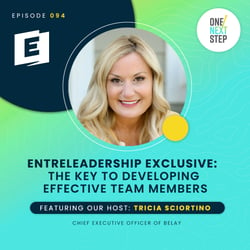 In this special episode, BELAY CEO Tricia Sciortino joins The EntreLeadership Podcast, where she talks with their host George Kamel about how finding a high-performing assistant who thinks like a leader can help business owners take back their time and focus.
The conversation was so enlightening that the One Next Step team wanted their listeners to hear the original interview with audio generously provided by The EntreLeadership Podcast.
Listen here.