Missed any of our podcasts last month? We've got you covered!
We've rounded up every podcast for easy access and your listening pleasure.
How to Win More Customers Through Your Company Culture with Ted Vaughn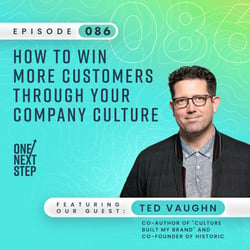 We don't often think that culture and branding are connected. But Ted Vaughn – co-author of Culture Built My Brand and co-founder of Historic Agency – will show us otherwise.
In this episode, he talks about the Marquee Culture Method, what it is, how it works, and how to put it in place in your organization. You will better understand how culture and branding are related and what you need to do to win more customers.

Listen here.
Why You Need a Financial Wellness Program for Your Team with Ilyce Glink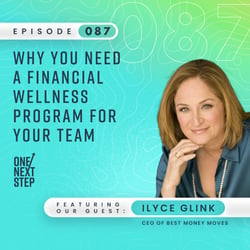 Many employers don't realize how a financial wellness program can help their employees' quality of life financially, which only benefits the employer in the long run.
Ilyce Glink is the CEO of Best Money Moves and an expert on financial wellness programs. She shares with our listeners why a financial wellness program is important, how it benefits teams and organizations, and how an employer can successfully incorporate a program like this.
Listen here.
Best of Marketing & Sales: Season 1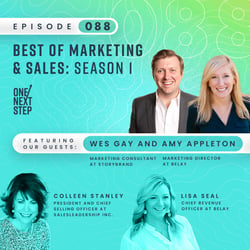 Are you looking to build and grow your marketing and sales processes? If so, this masterclass episode is just for you.
Tricia, LZ, and several guests will help small business owners who might not have fully staffed sales and marketing teams learn how to take their marketing game to the next level.
Listen here.
What Companies & Churches Can Learn From Target with Nathan Artt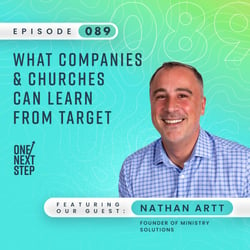 In 2014, faced with a lot of disruption within the company, Target realized it needed to make some changes.
And this episode's guest, Nathan Artt, the Principal and Founder of Ministry Solutions and author of the new ebook, Target Corp and the Flexible Church, realized that churches had a lot to learn from Target's former situation.
In this episode, he talks about those major changes, why Target saw the need to make them, and what churches and business owners can learn from them.
Listen here.
Mindset Mastery: How to Achieve the Impossible with Jason Drees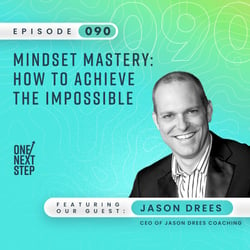 Many people never reach their potential simply because they're fearful about stepping out.
Jason Drees is the CEO of Jason Drees Coaching and the author of Do the Impossible: Unlock Your Full Potential with the Power of Mindset. He's an expert in helping people change their lives by changing the way they think.
In this episode, he talks with Tricia about how everyone can cultivate a mindset that allows them to be more successful and fulfilled. He's incredibly confident that anyone can achieve goals that they once thought were impossible.
Listen here.