Missed any of our podcasts last month? We've got you covered!
We've rounded up every podcast for easy access and your listening pleasure.
The Unexpected Value of Diversity and Inclusion with Tonia Benas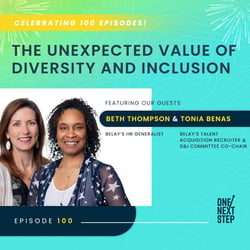 In this episode, Ryan sits down with Tonia Benas, BELAY's Talent Acquisition Recruiter & D&I Committee Co-Chair, and Beth Thompson, BELAY's HR Generalist.
They talk about the importance and value of diversity and inclusion in business, and they'll also explain BELAY's journey to developing their own D&I Committee.
Listeners will feel motivated to help make their workplace more inclusive, and they'll have the strategies and resources to do just that.

Listen here.
Growing Your Business with Social Media & Email Marketing with Kevin B. Jennings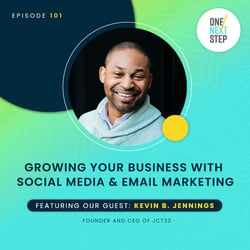 Social media and email marketing are powerful tools for reaching new customers and prospects, but using them effectively requires a shift in perspective.
To talk about this topic, we're joined by Kevin B. Jennings, owner of Junction 32.
Kevin shares some practical tips for making the most of your social media presence, measuring your marketing success, and helping people transition from followers and subscribers into customers.
If you're a business owner who's struggling to get traction with social media and email marketing, or you don't have a strong online presence yet and want to get started, this episode is full of great advice.
Listen here.
4 Ways to Stop Being The Bottleneck with Stacy Tuschl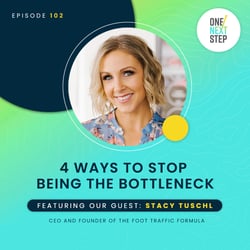 When you're looking to grow your business, the answer is usually less about working harder and more about delegating effectively. That's why Stacy Tuschl is so focused on helping business owners stop getting in the way of their own growth.
In this episode, Stacy shares practical advice leaders can use to start delegating, create more accountability among team members, and set up systems that allow the business to keep running smoothly.
If you're feeling burnt out or overworked, or you've been trying to grow and just can't seem to make it happen, this episode will provide some valuable but simple next steps you can take. Listen here.
Critical People Skills For Hybrid Teams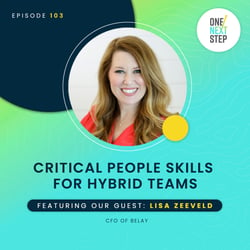 Strong relationships are one of the keys to building a great company culture, especially for remote or hybrid teams.
In this episode, BELAY CFO Lisa Zeeveld shares a few key hacks for leading with empathy, setting clear expectations, and creating a culture where feedback is encouraged.
Whether you're new to working with hybrid teams or you're an experienced leader who just wants to learn more, this episode is full of practical advice and insight.
Listen here.