Missed any of our podcasts last month? We've got you covered!
We've rounded up every podcast for easy access and your listening pleasure.
A New Small-Business Blueprint with Monica Allen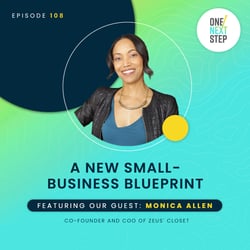 Every entrepreneur's journey is unique, but there are a few key characteristics that can increase your chances of success at whatever business you choose to build.
In this episode, Monica Allen talks through some of those characteristics and shares the biggest lessons she's learned throughout more than 20 years of entrepreneurship. Monica is the co-founder and COO of Zeus' Closet, owner of Monica Allen Interiors, and host of the "Become Your Own Boss" podcast.
She discusses some of the common issues facing today's entrepreneurs, shares a few of her favorite resources, and explains why she's focused on calibration instead of balance.
Listen here.
4 Strategies for Effective Communication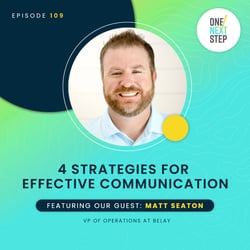 Communication is one of the most important parts of a leader's job, and yet 66% of leaders report feeling uncomfortable communicating with their employees.
In this episode, BELAY Vice President of Operations Matt Seaton unpacks four necessities for communicating effectively with your team.
He also shares practical tips for implementing those strategies and explains how leaders of remote and hybrid teams can build connections – even without physical proximity.
Listen here.
Career Changes: How To Navigate What's Next with Jeff Henderson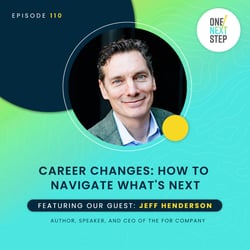 What do you do when you think you need to make a change, but you're not sure which path to take?
Jeff Henderson is incredibly familiar with this feeling, and he's learned through experience how to identify, prepare for, and take the next step.
In this episode, Jeff shares some of the key lessons from his new book, "What to Do Next." He breaks down a few key signs that you might be ready for a change, explains why it's so important to create optimal options, and shares some strategies for building and accessing your personal network.
Whether you're a leader who's currently in the midst of a transition, or you want to prepare yourself to make a change in the future, this episode is full of valuable insight!
Listen here.
2022 Social Media State of the Union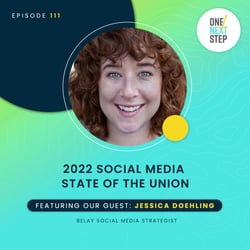 What worked for your business on social media in the past — even six months ago — will probably not work today. Social media is constantly changing, and keeping up with the latest trends and growth strategies is a full-time job.
So in this episode, BELAY Social Media Strategist Jessica Doehling provides a state of the union on social media in 2022.
She breaks down the biggest trends, explains how to determine which platforms you should focus on, and gives an overview of the most important things to include in a social media strategy.
Whether you're running your own socials or just want to better understand the landscape your marketing team is working in, this conversation is packed with useful information.
Listen here.
The Power of Positivity with Jon Gordon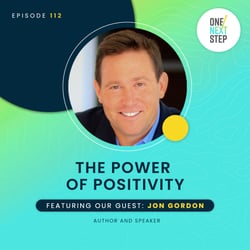 Positivity is not sticking your head in the sand to ignore challenges, but rather facing them head-on with optimism and courage.
In this episode, author and speaker Jon Gordon explains how positive leadership can transform your organization.
He also shares success stories he's seen firsthand from some of the world's top organizations and lays out some practical steps you can take to start becoming a more positive leader today.
Listen here.