Missed any of our podcasts last month? We've got you covered!
We've rounded up every podcast for easy access and your listening pleasure.
Why Most Entrepreneurs Struggle with Managing Money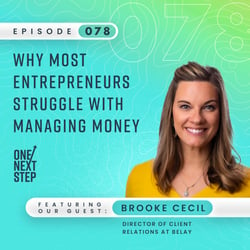 Most entrepreneurs are so busy making money that they aren't very good at managing it.
The solution? A remote bookkeeper.
In this episode, Brooke Cecil, the Director of Client Relations at BELAY, will talk to Lisa about some problems entrepreneurs face when wanting to get started with a bookkeeper, and how to overcome them.
Listen here.
The 3 Levels of Awareness and How They Drive Performance with Dave Richards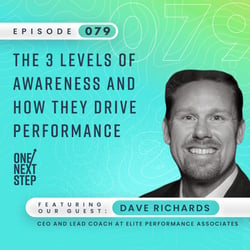 Leaders are always making decisions and when we're in tune with awareness, we're better equipped to make those important decisions.
Dave Richards is the CEO and Lead Coach at Elite Performance Associates and a former executive director for John Maxwell's company.
In this episode, he'll talk with Tricia about self-awareness, relational and situational awareness, and how leaders can benefit from more of it.
Listen here.
Surprising Ways Leadership is Changing with Clay Scroggins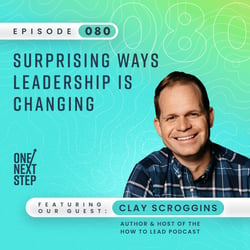 What's the current landscape of leadership, and how has it changed over the last few years?
Clay Scroggins is an outstanding speaker and the author of a new book called The Aspiring Leader's Guide to the Future: 9 Surprising Ways Leadership is Changing.
In this episode, he'll join Lisa to help our listeners understand what some of the changing trends are in leadership and how they can prepare for them.
Listen here.
What Your #2 Wants From You with McKenzie Reeves Decker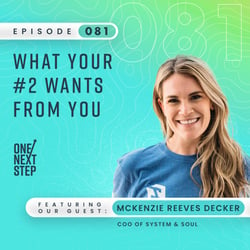 What does a CEO need from their COO? And, more specifically, what does a leader need from their direct report and vice versa?
McKenzie Reeves Decker is the COO of System & Soul, and she works for a visionary, driven leader.
In this episode, she talks about how to make the most of a relationship with your leader, and why it's so hard for some leaders to ask for – and accept – help.
Listen here.