Missed any of our podcasts last month? We've got you covered!
We've rounded up every podcast for easy access and your listening pleasure.
How Fractional Hybrid Workforces Can Benefit Churches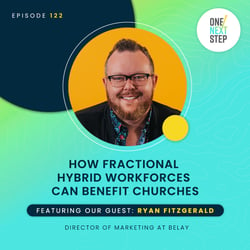 In this episode we'll talk with BELAY's own Ryan Fitzgerald, who is our Director of Marketing.
He'll talk about his experience with managing hybrid teams in a church setting and the various benefits of fractional, hybrid workforces for churches and nonprofits.
Business owners and church leaders who are on the fence about remote work should get a lot from this episode.
Listen here.
BONUS: The Unexpected Benefits of Hybrid Workforces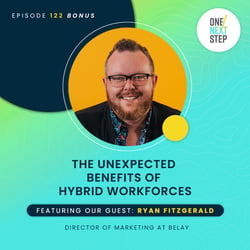 In this Bonus Next Step, Ryan Fitzgerald shares what benefits business owners and leaders fail to think about when it comes to the hybrid, remote model.
Listen here.
DNA of a Great VA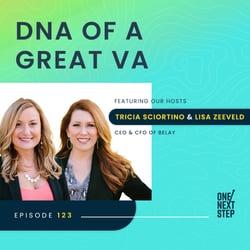 What makes up the perfect virtual assistant? What should leaders be looking for when they are hiring this important position?
In this episode, Tricia and LZ will share the key attributes that make up a great VA, from their decades of experience in interviewing, hiring, and being them.
They'll leave our listeners empowered and equipped to find the right fit for the job, knowing exactly what to look for in a great VA.
Listen here.
BONUS: How to Spot Hiring Red Flags Early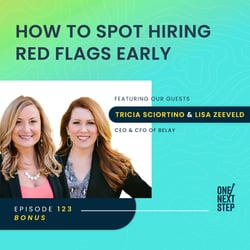 In this Bonus Next Step, Tricia and LZ share some of the key red flags to look out for when someone isn't right for the job.
Listen here.