On October 27th, we announced we were holding a contest for business owners to win a "Power Meeting with Daymond John – Fueled by BELAY". This was a chance for four entrants to meet with the FUBU fashion empire founder for 45 minutes, share thoughts on their companies and seek advice on how to create a thriving business. The response was pleasantly overwhelming!
The winners met with Daymond here in Atlanta, Georgia on December 6th (you can read a recap of the day here).
But, that was only one side of the story. Anxious to hear what our winners thought, we checked in with them this week for an update of the meetings from their perspective.
____________________
BELAY: What single word would you use to describe your time with Daymond?
Raj: Exhilarating.
Jill: Amazing :)
Michelle: Enlightening
Gerry: PRICELESS!
BELAY: What is the first piece of advice from Daymond you will implement?
Raj: Doubling down on e-commerce sales.
Jill: Go forward with growing online because business is moving online. Don't worry about opening other stores or franchising.
Michelle: Modify our language (and the product listing on the website) to remove ancillary products from our line — so that we can focus on where we are experts and what we're best known for and build upon that niche.
Gerry: Create a tagline of 5 words or less that's catchy, differentiates us, and describes our value proposition.
BELAY: What are your 30 and 60 day goals as a result of your power meeting?
Raj: My goal is to be shipping out 7,500 bags of coffee per month by the end of Q1.
Jill: 30 Day Goal is working on growing our email list, and the 60 Day Goal is to work on a mini-ambassador program.
Michelle: Our 30 Day Goal is around finalizing the new website with the changes in our revised product line, and our 60 Day Goal is to experience a correlating 20% increase in sales based on new website and marketing, and an improvement of the bottom line of an additional 15% based on increased sales and reduced costs.
Gerry: We are going to roll out the tagline in all our marketing outlets/media, and launch an additional service per Daymond's suggestion.
____________________
We are so excited to watch this story unfold. Be sure to check back for a video recap from the day of the Power Meetings!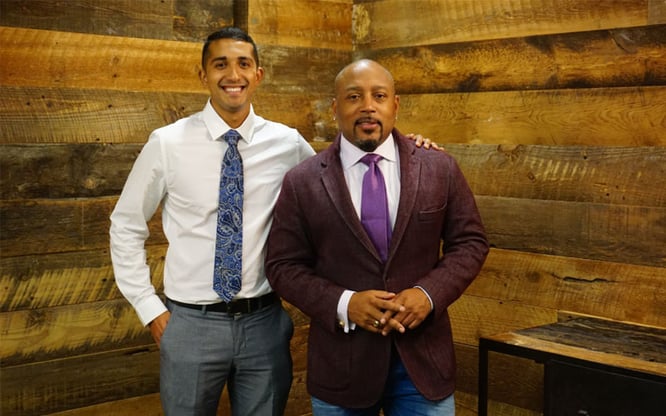 Daymond John and Raj Jana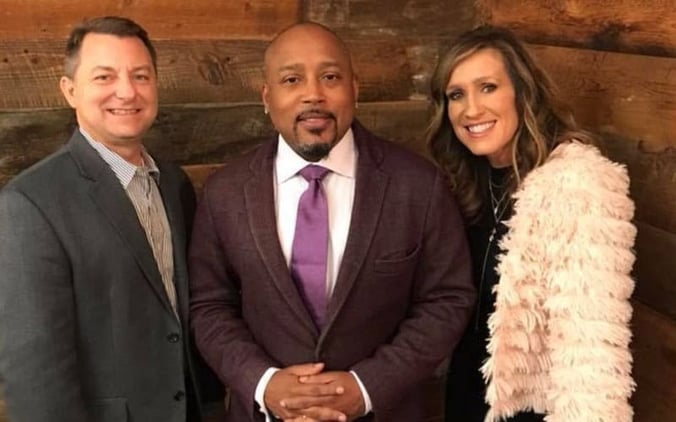 Daymond John and Jill Hite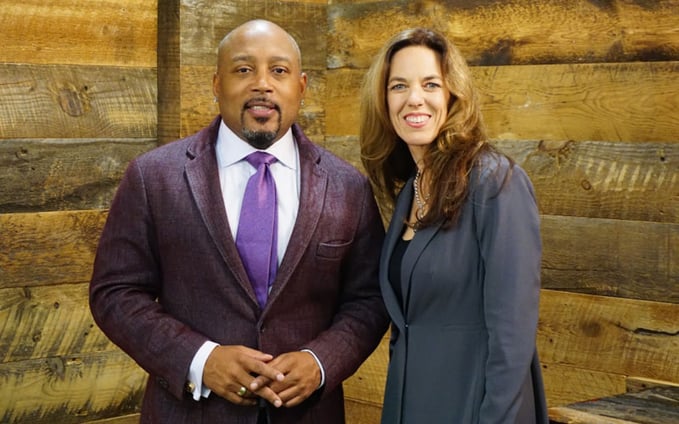 Daymond John with Michelle Shriver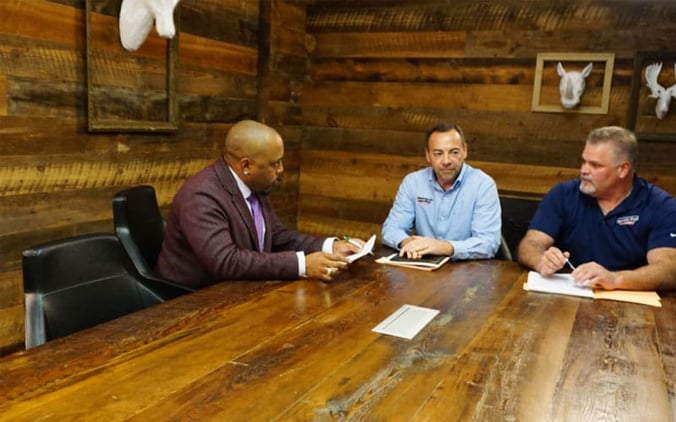 Daymond John with Gerry Voorhes and Dave Sodono