At BELAY, we believe in the importance of celebrating each other and acknowledging our clients, vendors and team. One of the ways to do that is through gift-giving. So here, we've listed out some of our Amazon favorites for you below!

#1: Appreciation Thank You Card
This 60-piece set of colorful notecards is a simple way to show your appreciation and encouragement. Having a pack of these in your desk will prove handy when you want to send some gratitude to a customer, supplier, cooperative partner, friend, colleague or relative.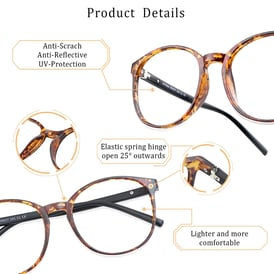 #2: Blue Light Blocking Glasses
These glasses are a win for anyone in your life who spends any amount of time looking at a screen. Say goodbye to screen-related headaches and hello to trendy, ultra-lightweight glasses in a variety of colors and endless magnification options for less than $20.

#3: Reusable Smart Notebook
With this notebook, you can write your notes, scan them into your phone, save them, and reuse the page. It is a magic notebook that allows for erasable ink to dry in order to save on paper and money on new notebooks each year.
#4: Personalized Cutting Board
This cutting board is customizable and a keepsake that can be used for many years. There are a couple of sizes to choose from depending on the ultimate function of the board along with a walnut or maple wood option.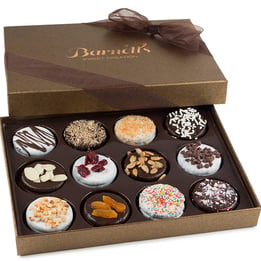 #5: Chocolate Cookies Gift Basket
Well, this one kind of speaks for itself. This gift basket of fresh, gourmet chocolate-covered sandwich cookies is kosher certified, comes in 12 flavors, and is a good gift option for countless occasions.
BRB — we're ordering these now.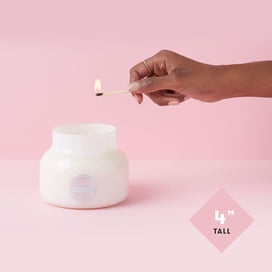 #6: Capri Blue Volcano Candle
Who doesn't love a calming scent at their desk during the day? And trust us — we can personally vouch for the smell of these candles.
There are four chic glass container color options, and they burn up to 85 hours.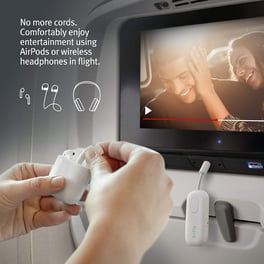 #7: AirFly Pro Wireless Transmitter
You know that disappointing feeling when you sit down in your seat on a plane and realize you only brought your cordless, Bluetooth earbuds? We have a solution for you!
This wireless transmitter can pair up to two sets of headphones, has a USB-C charging port, and a keychain attachment. It can receive audio from wired speakers, rental cars, boats, tablets, and cell phones along with transmitting audio from gaming devices, airplanes, gym equipment, boats, earbuds, sport headphones, and on or over-ear headphones.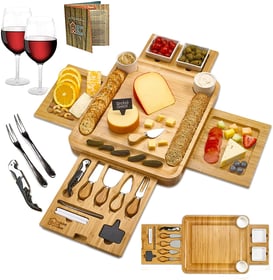 #8: Charcuterie Board and Cutlery Set

This cheese board will add a touch of elegance to any party or event. It includes four slide-out trays — one with cutlery, one with match bowls, and two with room for additional food.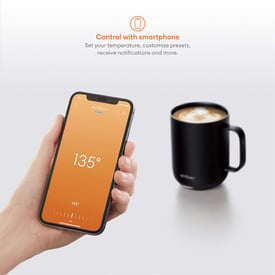 #9: Ember Temperature-Control Smart Mug
This temperature-control smart mug holds 10 ounces of liquid and has a one-and-a-half-hour battery life. It is app-controlled via your smartphone, has an auto-sleep feature, and is set to a temperature of 135 degrees.
#10: Amazon Gift Card
When in doubt, a gift card is always a fantastic gift option. Bonus points for purchasing one with a festive design.
We hope that you've been gift-inspired by this list!
Please note that all of the products featured in this article were independently selected by our employees. However, when you buy something through our retail links, we may earn an affiliate commission.
Most businesses feel trapped because they can't find the right team to grow their company. At BELAY, we provide the right-sized team members to grow your business, eliminate chaos, and enjoy your work.
Our vision is to help you achieve your vision.
Ready to hire BELAY? Ready to be hired by BELAY? We got you.
Virtual Assistants • Virtual Bookkeepers • Social Media Strategists • Website Specialists