Missed any of our podcasts last month? We've got you covered!
We've rounded up every podcast for easy access and your listening pleasure.
114 Bonus: How to Set Your VA Relationship Up For Success with Bruce Ackerman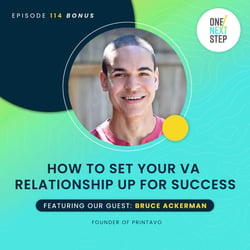 In this Bonus Next Step, BELAY client Bruce Ackerman talks about the most important things you can do to create a lasting partnership with your new VA right from the start.
Listen here.
How to Stay Hungry and Sustain Success with Kim Stone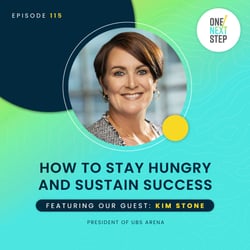 As someone who's spent 25 years advancing through the top organizations in sports and entertainment, including the Miami HEAT and Golden State Warriors, Kim Stone is an expert at seeking out new challenges and opportunities within her organization.

In this episode, Kim explains how she balances staying hungry for new opportunities with enjoying the present and conserving her energy to lead for the long haul.
Listen here.
115 Bonus: How to Know It's Time To Go with Kim Stone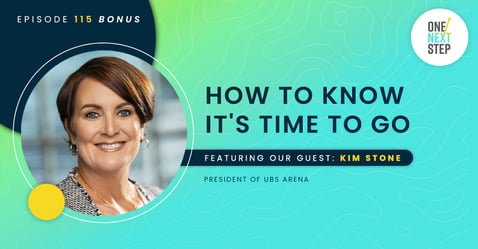 In this Bonus Next Step, Kim Stone shares with LZ a few key signs that it might be time to step into something new.
Listen here.
How A VA Can Help Scale Two Businesses at Once with Tony & Kristina Ebel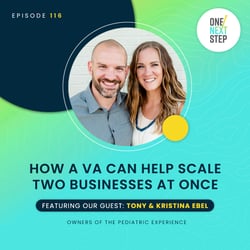 Many business owners who hire a Virtual Assistant expect that it will help them stay organized professionally, but people don't always realize that working with a VA can also empower you to build a healthier personal life.
This is especially true for today's guests, Tony and Kristina Ebel, because they are spouses who run two successful businesses together.
Tony and Kristina are the owners of The Pediatric Experience, which includes both a brick-and-mortar and an online business.
In this episode, Kristina and Tony talk through some of the biggest challenges they've faced while building their businesses, and they explain how hiring a BELAY Virtual Assistant has helped them grow both individually and collectively.
Listen here.