Missed any of our podcasts last month? We've got you covered!
We've rounded up every podcast for easy access and your listening pleasure.
How Employee Engagement Impacts Recruiting with John Duisberg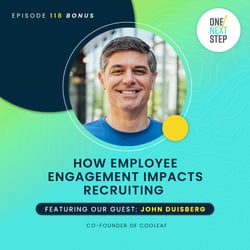 In this Bonus Next Step, John Duisberg shares how building a great employee experience helps businesses attract quality talent, and how leaders can best communicate their unique culture to prospective employees.
Listen here.
Making the Most of Your Personal & Professional Life with Carrie Fabris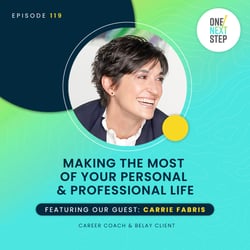 We all want to hire people who are good at what they do, but how do we make sure we're allowing our team members to play to their unique strengths?
This is a question that Carrie Fabris has helped many leaders answer as a coach and a speaker and in this episode, she's going to share her insight with our listeners.
Gain a better understanding of what it means to leverage your strengths in your personal and professional life while equipping others to do the same.
Listen here.
Break Down Barriers & Go All In with Carrie Fabris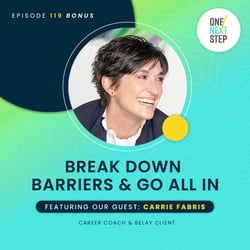 In this Bonus Next Step, Carrie Fabris explains what "all in" means and shares a few tips for leaders to help them confront the barriers keeping them from experiencing everything life has to offer.
Listen here.