BELAY bookkeeper Sarah has a (well-known) secret to share: Many people who go into ministry don't have a strong financial background.
Maybe we should've offered a SPOILER ALERT before disclosing that.
We kid – obviously – but Sarah also recognizes that such shortcomings aren't exclusive to ministry.
"Honestly, being a strong visionary in the for-profit world doesn't always mean that numbers are second nature, either," she explains.
Thankfully, Sarah knows her way around numbers – and has a servant's heart.
"My background working in corporate accounting and finance – as well as with church operations and accounting – has been invaluable in working with my clients. I've had the pleasure of working with clients of all sizes and in different stages of ministry and formation.
"Most of the time, I find that getting back to the basics sets us all up for the most success. As humans, we tend to overcomplicate things when we think we are making things easier by making small adjustments based on adjustments. By the time you get down the road a few months or even years, it's hard to tell where you even began.
"My motto? Keep it simple. Don't overcomplicate it. And the numbers will tell the story."
And after contracting with BELAY for nearly two years, she wonders what took her so long to leave her 15-year corporate world life.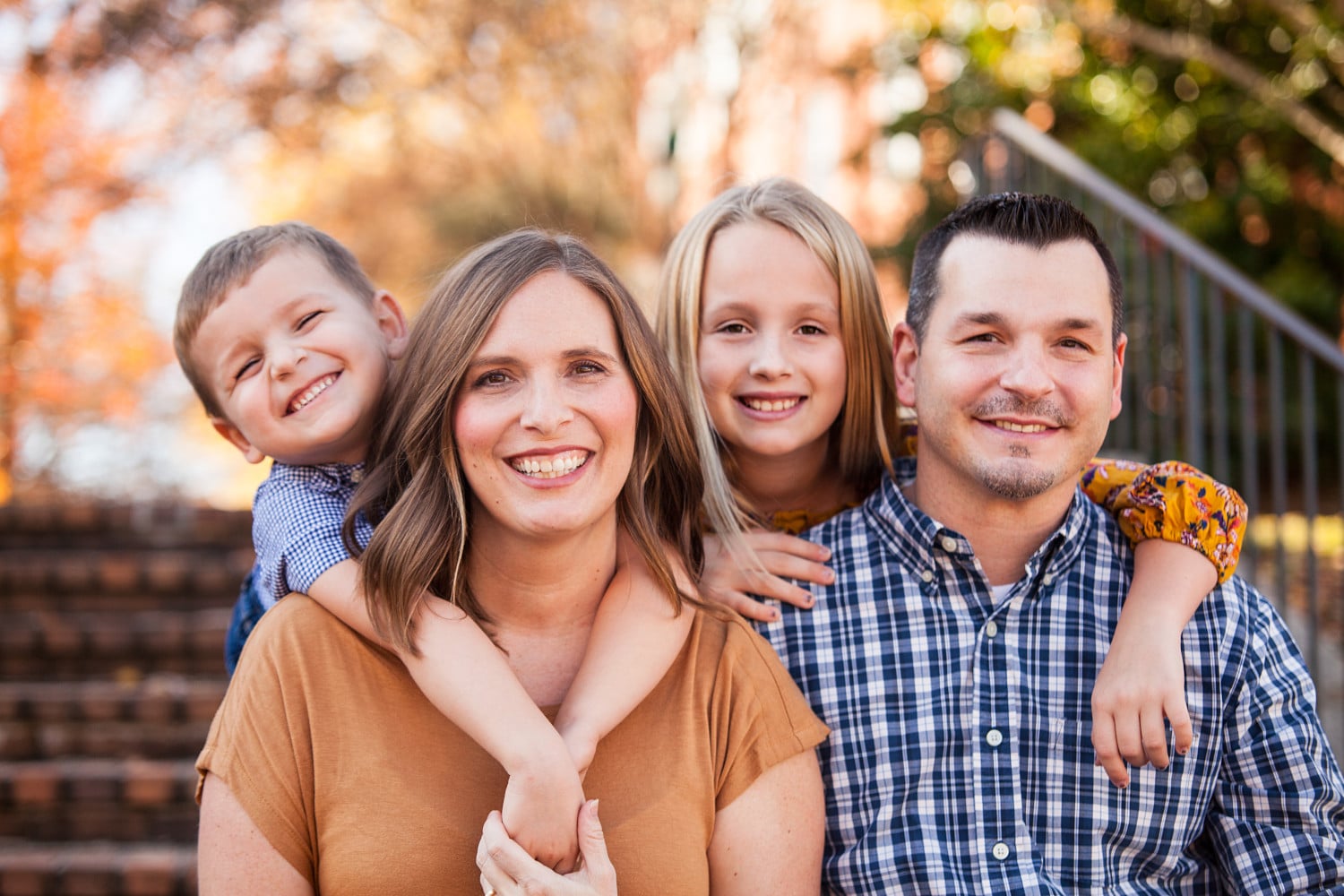 So what finally prompted your Third-Option switch?
"I had done the commute and the 9-5.
"I had lived the cubicle life and enjoyed having a door that could close out the world. But the longer I was there, however, I wondered what else was out there. There had to be another way that I could feel accomplished without trading away so much of my life and missing out on time with my family.
"Even still, when I left the corporate world, I thought that I was saying goodbye to my dream career path. What I've realized since working with BELAY is that my dreams aren't over, they've just changed. In fact, they've gotten even better because beyond my professional fulfillment, I now get to actually participate in my kid's childhoods and be present at all of their field trips and class parties which may sound like a little thing but to us, that's huge!"
Those are moments you can never get back, so being truly present is paramount. What from your background in bookkeeping helped prepare you for serving clients virtually?
"Bookkeeping and accounting are really all about organization – and I've got that.
"If we can get organized and implement some good processes, we can tackle the world. The technology we use with our clients to help streamline communication and workflow makes all the difference, regardless of industry."
And how has that organization helped your clients since starting your partnership? Does any one experience really stand out?
"I'm blessed to work with several clients but one thing that will stick with me was just hearing the heart of my signature client's wife once we kicked off our engagement.
"She had carried a burden for her family by doing work that she needed to do at the time but didn't feel like she could carry long-term. And – as an aside – for someone without a financial background, let me say that she did a fantastic job!
"She and I really hit it off and I'm so thankful to know her. By coming on board, I was able to take a lot of stress off of her and their monthly business meetings. I love that I have made a difference not only in their business but also in their family – and that is such an amazing feeling.
"It is an honor to serve them and each of my clients."
And – get ready to toot-toot your own horn – how do you think you've helped your clients organize their financials and bookkeeping to make them more fiscally sound?
"It can be surprising at times to see how many businesses operate with little or no budget preparation in place.
"My goal with each client is to use my experience to help organize their financials and help make projections based on trends and financial history of the company.
"During our first year of engagement, we spend a lot of time going over cash flow, the chart of accounts, and balance sheet accounts to ensure that the financials are organized in a way that is most useful to the leadership team – while still providing the detail needed departmentally within the business.
"Once we can create a picture that makes sense for everyone and operate effectively, we can move a little farther out from the now to focus on making decisions that will help drive success for their future."
What is one thing about bookkeeping with BELAY that makes you excited to get up tomorrow and do it again?
"Passion is contagious! When my clients win, I win.
"With each day and each conversation, I get even more excited to partner with them regularly to help them accomplish what they are called to do!"
Now it's your turn.
If you are wondering if this is something for you...don't let another day go by without checking out our jobs page.
Or, if you want to see about bringing on a virtual bookkeeper for your organization, schedule a FREE 20-minute consultation to see if we are the right solution for you.