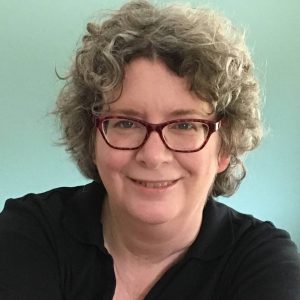 If there's a Jill of all trades among the ranks of BELAY's talented contractors, Laurie Leiker could certainly vie for the top spot.
Imagine a grandmother of two and a near-sexagenarian who sets out do much more than dabble, but instead dares to accomplish it all on various fronts. The Austin, Texas virtual assistant not only works 10-15 hours a week with BELAY; she also runs her own freelance writing consultancy, serves as a business coach, works as the community manager for a local co-working space, and writes children's books, cookbooks and business titles. Altogether, Laurie clocks about 45-50 hours during the average work week.
Years ago, when faced with a real jolt to her life, Laurie relied on internal grit to draw from her many natural skills in creating multiple income streams.
"My husband left me, with a six-year old child," she explains.
Laurie was confronted with an instant about-face when it came to her lifestyle and what it meant for her future, which would have to be different by necessity and design.
"I went from a household income of $300,000 to one of $20,000 overnight," Laurie, 59, shares. "Because I don't have a college degree, it was hard to find a job to sustain me and my daughter. So I decided I had to be in control of what I earned."
That was back in 1990, way before the work-from-home revolution. Laurie was at the vanguard of the virtual work movement, crafting and implementing her own remote work strategy way before companies starting having conversations about work-life balance or work-life integration. Not only did she need to generate more income, she needed to do so in a way that would allow for flexibility.
Her first foray in working from home wasn't for the faint at heart: Laurie started a freelance computer repair company – without any hardware, programming or networking background.
"I had been one of those kids who would take telephones apart to see how they worked. I was always like that," Laurie says. "It wasn't much different to set up computer networks. I went to the library and read everything. This was before the internet. I'd test things out on my own computer before updating those of my clients."
Before she knew it, Laurie was building 386 and 486 computers. She remembers: "My daughter grew up with IDE cables and motherboards all around her. I set up the first computer networks for a lot of businesses around Denver, including a school library."
Growing with BELAY
As a BELAY virtual assistant, Laurie is an independent contractor – a designation with which she's well acquainted since she's also a freelancer and sole proprietor. But BELAY does for Laurie what her freelance writing and business coaching work do not – provide a steady, reliable source of income each month.
"I needed to find something I could do that would not be stressful, but would allow me to perform my other jobs," she says.
Laurie was familiar with other companies that provided virtual services, but "BELAY just seemed to be where I'd rather be." She joined the company in October 2016 and today serves as the VA for the chairman of the board for a major co-working company in Texas.
Laurie manages his email and offers expertise in calendaring and time management. They keep in touch via phone and text, and catch up in person once a month.
"When I first started working with him, he had 10,000 emails in his inbox. These days, I try to keep it down to 50-60 emails," she says.
And Laurie is an apt source for guidance on inbox administration, having written two books about email management.
A perfect match
As a solopreneur for more than 30 years, Laurie has paid her dues and earned her stripes. That's how she learned to be a great judge of fit, knowing which clients and projects will work best for her.
In her consulting and freelancing endeavors, Laurie uses a systematic process to vet potential engagements before making it official.
"I set up specific routines, processes and procedures to make sure the people I'm working with are the ones I deserve," she explains. "I want to have clients I enjoy."
Included in Laurie's process is an in-depth questionnaire for prospective clients' completion. "I ask questions like, 'What happened to the last person who did this? What is driving you to seek someone for this now?'"
This backdrop has given Laurie extra appreciation of BELAY's client-contractor matching process. From the very start, Laurie says she experienced seamless and ideal terms of engagement.
"The two clients I've served with BELAY were perfect matches. The whole system of vetting clients and virtual assistants has resulted in such a great dichotomy and way of working that I don't see why an engagement would fail. Every step along the way, from the people who onboard you to the relationship managers, I don't see any cracks in the system."
Laurie believes so much in the BELAY promise that she is a ready and willing recommender.
"I refer everyone I meet to BELAY, especially if they're thinking of going to a virtual business life," she affirms. "I can't think of a better company in which to start a virtual life."