Baroness Maria Augusta von Trapp has them. So does Oprah.
And now, BELAY has them, too.
We're talking about our favorite things – but there aren't any 'whiskers on kittens' or '276 free Pontiac G6s' to be found on our list.
Because with remote work now (finally) becoming so popular, our BELAY team wants to help you set up your home office to be efficient and enjoyable. And with 10 years of experience working from home, we know a thing or two about setting up a home office.
So we surveyed our 100+ corporate team members for their favorite, can't-live-without-'em office items for creating a home office sanctuary.
#1: Adjustable-Height Standing Desk
No need to worry about finding a trendy table surface and desk frame that are sold separately, hoping they fit together. This complete height-adjustable workstation was created to make your search for an electric sit to stand desk easier and more convenient. The large size provides space for multi-monitor setups and important work materials.
What BELAY says: "My standing desk promotes overall health, and keeps me focused in meetings!" Get it From Amazon!
#2: Extra-Large Monitor
This monitor is brilliant from every angle no matter where you sit with colors that stay accurate and consistent across the wide viewing angle – whether as your primary or secondary monitor – to make split-screening a breeze.
What BELAY says: "I always need to have countless tabs open and since I'm always writing, it helps me see everything easily. I honestly don't think I could ever go back to a laptop screen or smaller monitor. #spoiled" Get it From Amazon!
#3: Erasable Pens
Unlimited do-overs allow you to write, erase, and rewrite repeatedly without damaging your documents, and the eraser tip won't wear down or leave crumbs behind.
No one will know it wasn't perfect the first time!
These pens come in a variety of colorful inks and point sizes that are great for making lists and staying organized.
What BELAY says: "Erasable and no smudging – it REALLY works!" Get it From Amazon!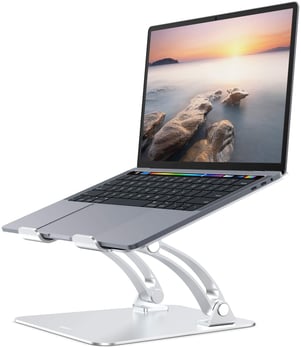 #4: Laptop Stand
This stand is designed to be simple and stylish, and it fits your home and office decor perfectly.
Compatible with all laptops from 11 to 17 inches, it can elevate a notebook or laptop so you can stand up to work or raise the eye level, getting better posture to relieve pain and strain.
What BELAY says: "Keeps my laptop at an ideal height to be both ergonomic and flattering on a Zoom call!" Get it From Amazon!
#5: Wireless Earbuds
These Bluetooth wireless earbuds have been designed to deliver active noise cancellation for immersive sound, transparency mode so you can hear your surroundings, and a customizable fit for all-day comfort.
And they're ready to use right out of the case.
What BELAY says: "Noise-cancelling and transparency settings are perfect for a home office workspace. Block out all sound during meetings and head-down time, and easily switch to transparency mode to engage with others without having to take them out." Get It From Amazon!
#6: USB Hub
This USB hub is a must-have, especially for MacBook users! Expand your computer ports into three USB3.0, HDMI+Thunderbolt 3, and SD/TF card reader to take work to the next level.
It supports mirroring or extending the display of your primary computer or monitor, and directly streams to an HDTV, monitor or projector.
What BELAY says: "The USB-C hub with seven ports can connect my wireless mouse, 27" monitor, webcam, computer charger and thunderbolt 3 for charging all at once! Wireless keyboard completes the setup!" Get it From Amazon!
#7: Self-Care
Aromatherapy is a great way to create a soothing environment. Just fill this little device with a few drops of your favorite essential oils for a relaxing, natural scent throughout your home to help to calm the mind and pave the way for a good night's sleep.
And BONUS! It also functions as a humidifier that evenly humidifies its surroundings.
What BELAY says: "Smells good and helps me focus!" Get it From Amazon!
#8: Furry Coworkers
Featuring an attached pet blanket, this pet bed is a must-have for animals that hide or burrow! Along with our amazingly soft faux fur interior, the hood provides breathable warmth and creates a sense of security for better sleep, promoting better health and behavior. Finished with a nylon bottom, these beds are resistant against dirt and water, allowing them to help protect your floors from damage.
What BELAY says: "Being home alone all day can get lonely- it's so nice to have her next to me in her bed for some company in between meetings! She loves it, too!" Get it From Amazon!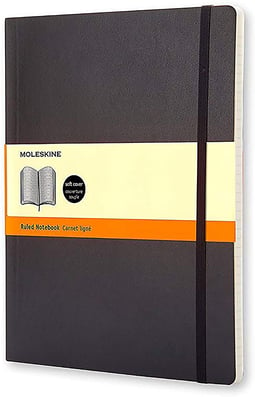 #9: A Good Notebook
This notebook has pages just waiting to be filled with your notes and ideas. Rounded corners, ivory-colored pages, elastic closure for privacy and a bookmark ribbon so you never lose track of the direction your thoughts are taking.
What BELAY says: "There is nothing more satisfying than taking notes or writing out to-do lists on a high-quality notebook!"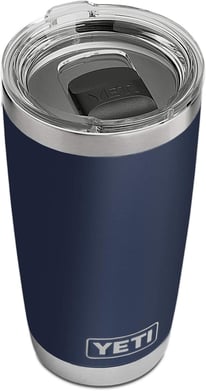 #10: Caffeine Sidekick
This tumbler not only boasts double-wall insulation to keep its temperature no matter how much of a beating it takes, it's also the only drink lid that uses the power of magnets to keep your water, coffee, or favorite drink on lock.
It's BPA-free, dishwasher safe, and has a no-sweat design to make sure your hands stay dry and you stay hydrated all day long.
What BELAY says: "It keeps my coffee warm for hours!"
We hope you love the products we recommend! Just so you know, as an Amazon Associate, BELAY may earn from qualifying purchases from the links on this page if you decide to shop from them. Most businesses feel trapped because they can't find the right team to grow their company. At BELAY, we provide the right-sized team members to grow your business, eliminate chaos, and enjoy your work.
Our vision is to help you achieve your vision.
Ready to hire BELAY? Ready to be hired by BELAY? We got you.
Virtual Assistants • Virtual Bookkeepers • Social Media Strategists • Website Specialists