It's that time again – time for our all-company bi-annual meetings! Twice a year we pull every team member together for a few days where we are inspired by guest speakers, encouraged by our own leaders and teammates, and celebrated by those we call friends, family, and co-workers.
Live Your Best Life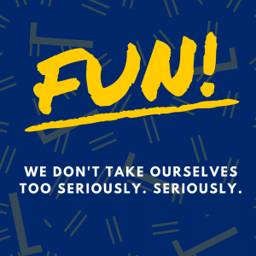 This Summit our theme was "Live Your Best Life". We focused on our core value of fun.
But, it wasn't all salsa dancing and team building activities. Our leadership brought in dynamic speakers to inspire us to lead our teams better, connect deeper with our families, and present ourselves even better to our clients and business partners.
We heard from Hrishi Baskaran, Mandi Standley, and Beth McHugh. Bryan and Shannon Miles, as well as several other team members, led us through powerful talks and breakout sessions.
Here's a video recap of our time together. You'll see it's not your typical corporate meeting! Thanks to Stuart Atkins Films for continuing to capture our time together perfectly.