Time. All of us have it – but all of us could probably use more. If you're a parent. If you're a business owner. If you're a church leader. If you're, well, an adult.
This … is adulting.
We can't help you turn back time – Alexa, play 'If I Could Turn Back Time' – though as parents and business owners and church leaders, we wish we could. But with BELAY, you can make the most of the time you do have.
How, you ask?
Sorcery? Sleight of hand? Disruptions to the space-time continuum?
No – but that, admittedly, would be pretty cool, right? We can help you make the most of the time you have by pairing you with the perfect virtual assistant to help you duplicate your efforts.
And one such rockstar, time-bending BELAY Virtual Assistant is Jonathan Clayton.
Short of being a sorcerer, how, exactly, do you help your clients build time in their schedule for priorities?
"I manage the tasks that I really excel at for my clients, and it helps them to make time for the more important matters in their lives.
"My clients are medical professionals, and they are some of the best in their field – but they can easily get bogged down with day-to-day administrative tasks – and that's what I do best!
"By working with them to measure out how much time per week I'm saving them, they can better utilize their time for business growth, patient time, and their families.
"
But why the virtual Third Option?
"I live in a very, very rural part of the country.
"While I am fortunate to have a great education and experience in administrative and executive support, the opportunities are very limited near my home. With BELAY, the Third Option allows me to exercise my skills set and provide for my family!"
Why did you make the switch and 'go virtual?'
"It was a natural fit!
"My clients are great, and the BELAY support staff is unmatched with any organization with whom I've worked before."
So, what has the Third Option afforded you that you didn't have or couldn't do before?
"I have way more time with my family, and more time volunteering in my area.
"And now that I've moved back to my hometown, I'm more involved in my community than ever before! I'm on the community Cemetery Board, and I volunteer almost all of my time at the Dodge City Depot Theater."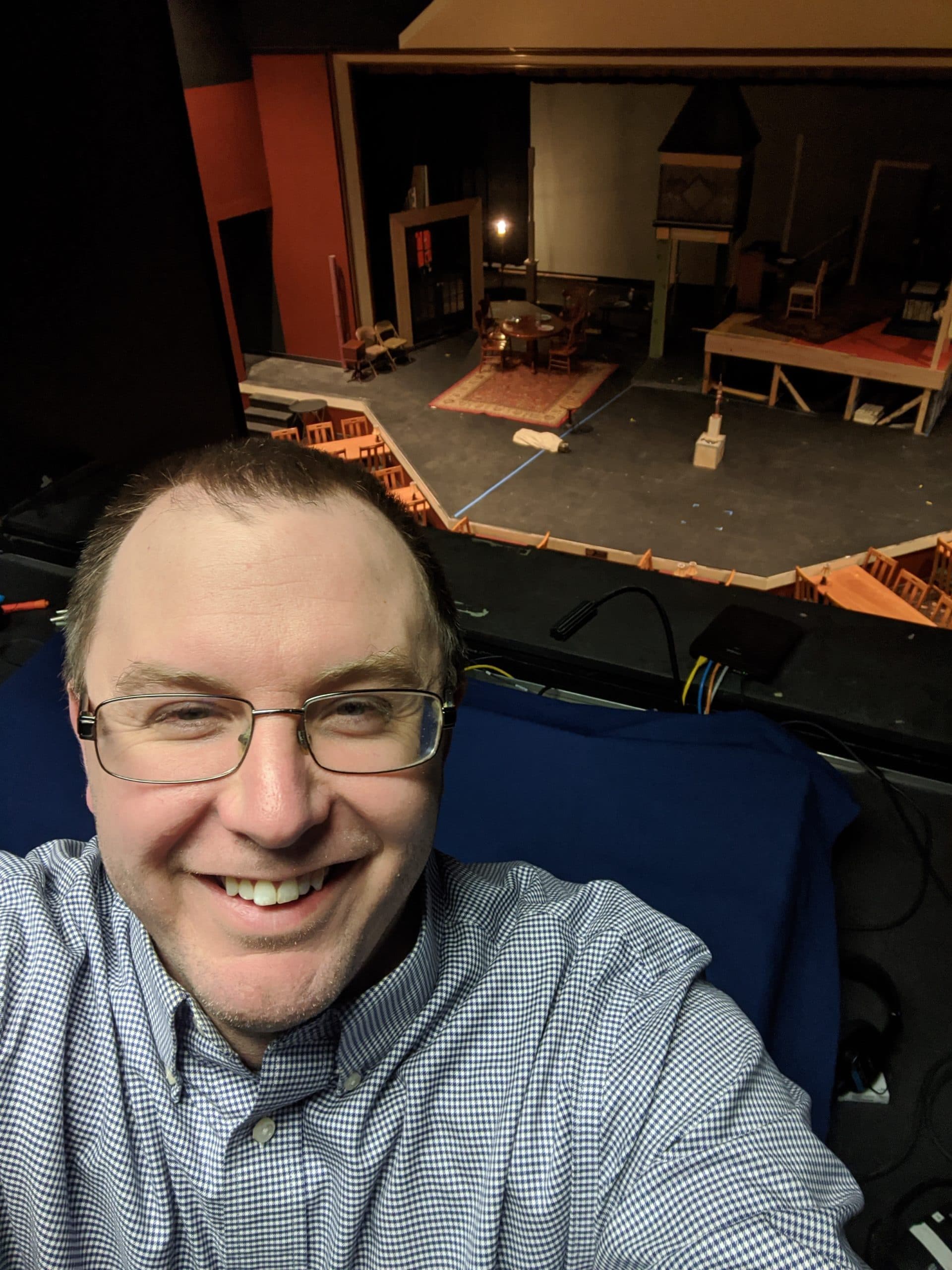 Who do you spend time with and what do you like to do when you're not working?
"I'm at the Depot Theater when I'm not working!
"Whether I'm running the soundboard, programming lights, or taking on the big step of Music Director for the next big musical production of Children of Eden, I'm involved in this wonderful organization as much as possible. It's my home away from home!"
What do you think has changed for you/your client since starting your client engagements?
"My engagement started out as a very standard administrative support role.
"Six months in, I'm managing social media posts, leading a project of revamping the onboarding training videos for all employees and working on PR campaigns for the marketing team.
"I love it all!"
What makes you excited to get up tomorrow and do it again?
"My clients are amazing people. They provide so much care for so many people.
"I am so grateful to be involved in an organization that provides health care to so many people, and they are so good at their jobs. They push me to do better at mine."
For those toying with the idea of leveraging a virtual assistant to help them (re-)gain control of their calendar – and lives – what would you want them to know?
"Don't be afraid to try something new. You have the discipline. You have the skills. You have the work ethic.
"You just have to have the confidence to try it out and believe that you can do it. You will surprise yourself with how great you will do – and you will likely love it more than you can ever expect!"
If you are ready to join Jonathan - and the many other virtual assistants like him - check out our job board.