Zaman Agha is the president and owner of Milk Barn LLC, a full-service company and DeLaval dealer, offering solutions for herd health and milking equipment.
Milk Barn LLC's mission is to improve the dairy industry one pound of milk at a time.
The Challenge
"I was realizing that one of the ways I could drive Milk Barn forward was to be more 'boots on the ground' with customers — more PR-related, more visionary versus admin," Zaman says.
"I specifically asked [my CSC] for someone with a farming background so they could at least understand a lot of the strange terminology and words we throw around."
And BELAY placed Zaman with just that. Enter BELAY Virtual Assistant Kyla Gailey, a Wisconsin native with farming experience.
The Solution
"The integration of Kyla has been very seamless," Zaman says. "She has the character to be able to make suggestions regarding how to get to the goals that we have, instead of just waiting on me to drive that."
"She's comfortable in speaking her mind in a professional way."
Zaman balances an average of 50 to 80 emails a day, along with phone calls, texts, and in-person meetings. Zaman began by copying Kyla on all of his emails so she could start seeing the patterns he uses to respond and ultimately take over his inbox.
"I was not keeping up," Zaman admits. "My inbox was just ballooning, and today it's a lot more comfortable, and I feel a lot more sane. [With scheduling,] I'm about 10-percent hands-on with my schedule now."
But that wasn't what he initially expected.
"I'm surprised I got there. I like to be at the steering wheel but for me to let go like that, it's actually given me more control."
Kyla has an agricultural marketing and sales background, and she loves to write. She sits in on manager meetings and keeps a log of to-dos and action items.
She also gathers information from Zaman and other managers to create a Monday morning newsletter that he can send out to his employees.
"She's working on a really cool project where her writing and design abilities are [shining]," Zaman explains. "She's helping put together a journey book to log ideas, discussions, and questions for dairy farmers. This will be a tool for us to take to customers."
The Result
"[Having Kyla as an EA] is enabling me to do better," Zaman explains. "There's that accountability factor. I'm compelled to prepare and stay on task with things that she and I have worked on together."
"Her personality is refreshing. She's very upbeat and professional. She's never had a bad day or a bad attitude. She communicates well with me."
By getting the right support, Zaman has realized the value of delegation and trust.
"[I've started] planning ahead in all areas of weakness that I had," Zaman adds. "I just had to latch onto the plan and run with it."
"I'm able to view things more clearly, repeat the successes that I have with an EA, and take it over to other departments or teams."
Meet the Specialist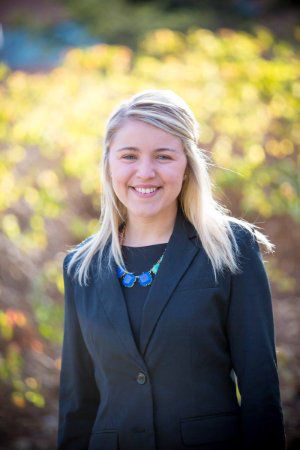 KYLA GAILEY
Virtual Assistant