As a StoryBrand Certified Copywriter, Wes Gay works from the StoryBrand Framework to help his clients build better businesses through clear messaging and amplify clarity by creating content that connects and converts.
Since 2016, Wes has helped hundreds of organizations find brand clarity with StoryBrand. Whether it's a rebrand, training a team, or building a marketing strategy, he knows how to find the words you need to sell more.
All without the usual hassles and headaches of marketing.
The Challenge
"I first reached out in late spring [or] early summer 2017," Wes remembers. "I was probably six or seven months into my business, and it had taken off like a rocket. I was slammed.
"I had been familiar with BELAY since 2012. My wife was a contractor in 2014. So I knew the brand, I knew who they were, I knew what they did, and I thought 'I got to have somebody.'
"I needed somebody that I could hand off stuff to so I could focus more on the stuff that only I can do, and not get bogged down in all the details of things. And the other thing is I didn't want to have to go find somebody on my own.
"Finding [a Virtual Assistant] is such a hassle and hiring and recruiting almost becomes a part-time job that I did not have time for, and also it wasn't important enough for me to want to make the time for it either.
"I wanted to delegate all of it and just say, 'Here's what I'm looking for. You find me who's in your system that you think is going to match.' And just offload that entire responsibility as opposed to me having to bear that responsibility."
Enter BELAY Virtual Assistant turned Wes's part-time employee, Jodi Reiter, BELAY Web Specialist Joshua Rystedt and BELAY Bookkeeper Rebecca Griffin.
The Solution
Wes started with a Virtual Assistant in 2017 before adding on a Web Specialist in 2019 and a Bookkeeper in 2020.
"A lot of people think of [working with a] VA as things like calendar and email, schedule appointments, schedule haircuts, whatever," Wes explains. "What I wanted was administrative support, but I also wanted somebody who had expertise and some kind of background in the world of marketing.
"BELAY stepped in [to] help me clarify exactly what I was looking for along with the VA needs. And then, because of their extensive database of people, they said, 'Oh, we have somebody who we think is the right fit.'
"And so what I was looking for was somebody who had some kind of ability to manage projects and was okay interacting at least via email with people, and then also somebody who was a good copy editor.
"I was a Forbes contributor at the time, and I'm a pretty good writer [but] a terrible editor. Grammarly can only do so much. The relief was having somebody who I also didn't have to train to understand the typical flow of marketing work.
"The big plus for me was knowing that BELAY was far more than just administrative support on calendar and email. It wasn't just an administrative assistant, it was somebody who could assist me in the ways that would fit my business best."
And BELAY found that perfect fit in Jodi.
"[Jodi's] been great for me because she has had experience in a large chaotic agency before. So she is used to not only dealing with creatives, but dealing with a lot of different people and knowing how to keep things moving along and get people from where they are to where they need to be.
"Her ability to do that with clients and contractors is a big asset to make sure that things
aren't falling through the cracks and they're getting done on time. Her attention to detail has been a big asset, and [also] her ability to know how to interact with people has been super helpful."
The Result
"One of the things we've done over the years is look at how we automate more things," Wes says. "For example, are there certain emails that should just automatically go to a certain place and she never has to worry about it? How do we set up templated responses?
"There are some actions that just automatically happen. For example, when somebody schedules a sales call with me, they use Calendly and that, through Zapier, kicks off seven steps of things that happened with my CRM and all this stuff.
"I included a step to automatically send an email directly to Jodi just saying, 'Hey, a new call's been scheduled.' Because I knew at any given time she's trying to schedule two or three other things. [The automatic email gives her] the information she needs in case it might overlap with something we've told somebody else."
Jodi's day-to-day task list includes calendering, defining a more ideal schedule, sending out calendar invites and reminders, prioritizing Wes's calls, managing and responding to Wes's emails, project management, organizing client folders and documents, proofreading, helping manage leads and proposals, project support and other client specific tasks.
"She has been a key part of my ability to have been successful up to this point," Wes adds. "My business model is unique compared to almost everybody else in marketing. And so she's been able to help me.
"The biggest thing I think she's helped me accomplish is having somebody that helps me stay focused on what I'm good at and then also stay out of the things more and more that I know I'm not good at."
By hiring BELAY contractors, Wes has been able to gain more mental space to focus on his business.
"One of the biggest things that BELAY VAs do is free up the mental space. I think one of the things we talk about with delegation is it just means I don't have to spend the time to do the thing. And that's true, but I also don't have to spend the time to think about the thing.
We all have those things where we'll think about it for seven weeks and then we'll finally sit down and do it and it takes 12 minutes and you're like, 'Oh, this wasn't a 12-minute task. This task took me seven weeks and 12 minutes. I've been thinking about it that long."
"And so freeing up that mental bandwidth, knowing that I don't have to deal with certain things and somebody else is just owning that stuff gives me the capacity to focus more on what I need to do, and focus on the things that I know only I can do to bring value to the business and clients."
Meet the Specialists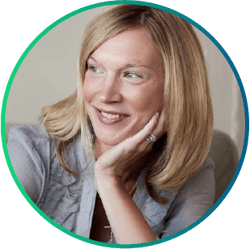 JODI REITER
Virtual Assistant
REBECCA GRIFFIN
Virtual Bookkeeper
JOSHUA RYSTEDT
BELAY Web Specialist