Nukk-Freeman & Cerra is staffed with highly experienced employment attorneys in the field. NFC attorneys have litigated thousands of cases and handled appeals at all levels in state and federal courts and before administrative agencies. They work vigorously to counsel clients on the most effective primitive measures.
Nukk-Freeman & Cerra is active in New Jersey, New York and California with 53 employees, 32 lawyers, and a projected 2022 revenue of $14 million.
The Challenge
"For years, [my business partner] Katherin and I had both talked about having no time to tend to personal issues and professional things at work that kind of fall to the bottom of the list," Suzanne explains.
Suzanne is a part of a professional organization where she met a peer who talked to her about the possibility of a world with virtual assistants. He explained that his three VAs purchase birthday presents and holiday gifts, handle errands and travel, and organize his personal life.
"I went to Katherin and said, 'This is what we both really need; it will make our lives so much better,'" Suzanne says.
Enter BELAY Virtual Assistant Lynne Arellano.
The Solution
"I have the most amazing Virtual Assistant from BELAY," Suzanne says. "[Lynne] dramatically transformed the quality of my life. Things get done, and I don't have to spend my days worrying about them – or my weekend doing them."
Lynne has been helping Suzanne with an endless list.
Suzanne is planning a three-country family vacation, and Lynne is helping with the coordination. Suzanne also moved in May and was able to utilize Lynne to help her with that as well by proactively sending her a checklist of all the things that needed to be done.
Additionally, Lynne has helped Suzanne with scheduling medical appointments for her and her children.
"When I first contacted BELAY, I explained that it was really important to me to have somebody who was light-hearted and had a great personality, and she's a joy to work with," Suzanne says.
"[Lynne] has helped me organize my life," Suzanne adds. "There are a lot of things I want to do for people that I can't because I'm working so much and my priorities in my life are my kids, my job and my family. And she helps me keep everything straight.
"She's that person who always has my back and helps me stay on track with things. Which, as a mom and a business owner, you really appreciate having someone like that."
The Result
"[We've built trust by being] very responsive to each other," Suzanne says. "She can't do her job unless I give her the information she needs. A lot of her job depends on me giving her information and giving it quickly. We mutually set each other up for success."
Suzanne and Lynne have formed a friendship through working together in their engagement.
"Everyone who comes in contact with her is impressed with her and likes her," Suzanne says. "She makes a huge effort, and she's not just professional, but she goes that extra mile of trying to build relationships, which is really important."
"We've developed a good relationship where we really like and respect each other," Suzanne says. "I'm better to my family because I can really devote my time to them when I'm not at work."
"I can accomplish all the things for them that I want to do that I wouldn't be able to without her. Lynne helps me make sure everything stays on track. Everything she touches turns to gold."
"I'm looking forward to continuing to work together and [for] her to continue to help me figure out more ways where she can work with me to just make my professional and my personal life better."
Meet the Specialist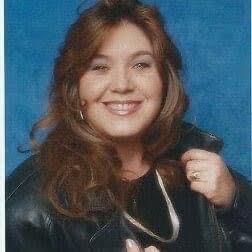 LYNNE ARELLANO
Virtual Assistant