Stormy Bradley is the President of Bulldog Steel, a steel manufacturing business that prides itself on its ability to deliver high-quality steel for contractors and retail customers quickly.
Bulldog Steel's customers value their emphasis on quality and delivery, ensuring the longevity and timely completion of their construction projects.
Though steel is their deal, it is Bulldog Steel's mission to go above and beyond to provide customers the products they need to make their projects successful – all while running one of the most efficient construction companies in Texas, constantly pouring into their community, and improving on leadership and financial wellness throughout their city, county, and state.
The Challenge
"My very first time going to [Michael Hyatt's] Achieve Conference, I cried like a baby when I met Suzie Barbour, his first assistant [from BELAY]," Stormy admits. "I was like, 'You are the person that's going to save me. You are the one that understands it.'
"She was the reason that I realized I needed an assistant."
And so Stormy's story with BELAY began.
The Solution
Now, two years later, Stormy and her BELAY Virtual Assistant Mikayla consider each other to be the 'yin to the other's yang.'
"It's not an easy, immediate thing for a lot of us as business owners because we've been carrying this weight for so long – and it's hard to offload," Stormy shares. "It's a slow process."
Though she struggled to extend trust after her first VA wasn't a great match, Stormy decided to give her next attempt as much trust, direction and information as she could.
"It was really a challenge," she says. "[But I was] ready to try again [so I said], 'Here's my Southwest number. Here's my credit card number. Here's all the things you might need to know about me – my social, my kids' socials, our doctor's appointments, our insurance cards – handed it all to her.
"And I think that really did help both of us get started. She didn't have to ask me 8,000 questions. She had a clear understanding of what I wanted."
She also found her commitment to Michael Hyatt's methods invaluable.
"When I hired Mikayla, that was one of the things that really helped me," Stormy adds. "I had read Michael's book. [So] I had a clear vision of what I wanted my emails to look like and how I needed help [with] that."
But beyond emails, calendars and travel preferences, theirs was a relationship that extended beyond work.
"We open our hearts to one another," Mikayla shares. "We're open books. She just felt comfortable. Because I'm working through email. I'm working her calendar and then things just organically happened.
"[Then], we started to look at Stormy's drudgery zones – where can she delegate? I know that was big for her. It's huge."
Another inarguably 'huge' development? Stormy's run for senate.
"If you look at my Asana right now and Stormy's, it's amazing," Mikayla says. "We have so many tasks. We're just already thinking ahead of what we can do. It's amazing."
"She always anticipates my needs," Stormy adds. "She has my husband's birthday on the calendar. [As a business leader], you get so involved in things that you're like, 'Oh crap. It's my son's birthday in two days.' [And] she doesn't let me forget the things that I used to forget.
"That used to be my worry. [But] it doesn't have to be anymore. There's no stone unturned."
And the cherry on top of their BELAYtionship is their Client Success Consultant, Tim.
"Tim is out of this world," Stormy says. "I've never met a more jovial person in my life."
"He adores you and cares about you," Mikayla adds. "And I get chills because of that. It just speaks volumes. He's amazing. He's a great asset."
So great, in fact, that Stormy keeps hiring more and more virtual contractors.
"Just having a virtual assistant has opened my eyes," she says. "Now I have a virtual CFO. I have a virtual bookkeeper. We got our website built by [BELAY]. [And] we might need another assistant for my husband.
"It's not as scary to talk to someone on a computer anymore. I still can hold them accountable – and that was a big game-changer for me."
The Results
The win for Stormy in one word?
"Freedom. Even if I'm not at the office, Mikayla has my back. She knows everything I need to know. She's my emergency contact on my doctor's visits.
"She just thinks of everything more than I could – and I'm a pretty good thinker. She is just the yin to my yang. Period. She reads my mind."
And only 30 seconds into watching Stormy's initial interview with BELAY, Mikayla knew they were a match.
"I got to watch Stormy's interview, and I remember sitting at my kitchen table and – no exaggeration – within the first 30 seconds, I was like, 'She's the one. [And] she's been the one ever since.
"All I know is we are absolutely blessed. We are so blessed."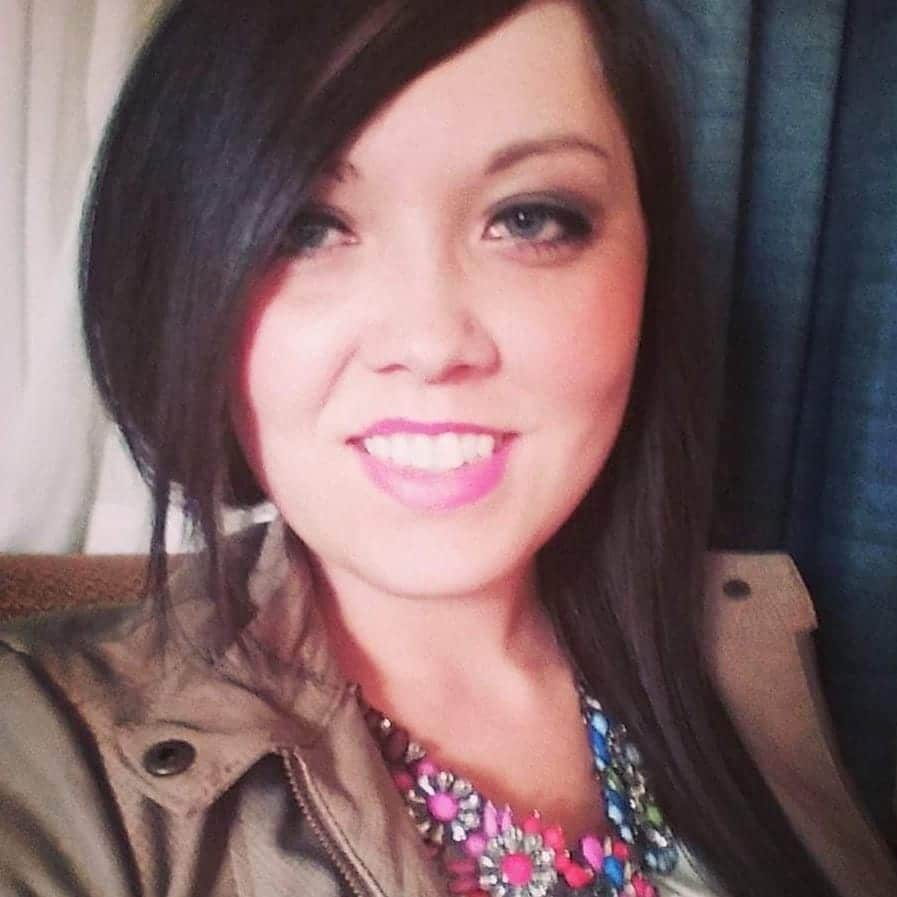 MIKAYLA McMINN
Virtual Assistant