Springs Rescue Mission helps over 3,000 homeless men and women each year by meeting immediate needs of providing meals, shelter and care while also providing life-transformational programs that help people find pathways out of poverty, homelessness and addiction.
Its vision is to see lives transformed and filled with hope as our community works together.
The Challenge
Springs Rescue Mission is a gospel rescue mission that helps roughly 500 to 700 people a day. They have facilities to help at least 450 people find shelter at night, serve over 600 meals a day, and help over 100 people with addiction recovery each day and over 130 people with work and training daily.
This is all to help transform their lives from being on the streets to being back in the community. They have a staff of just under 100 people and a C-suite of five.
With an increase in growth, Springs Rescue Mission identified the need for fractional support for their president and CEO Jack Briggs, COO Terry Anderson, and Chief Development Officer Travis Williams.
"The rescue mission has exploded in size and complexity," Jack says. "We're an integral part of the Colorado Springs and Southern Colorado community now as a leader in what we do. And because of that, there are a number of external activities that we have to do that [we] were managing ourselves, and that was very inefficient."
"We were missing appointments, and we weren't prepared at the level we should be for the size and the impact that we are now."
When Terry Googled 'Best Virtual Assistant' and compiled a few short lists, BELAY was a recurring option.
"We wanted to work with an organization that was in the U.S., close to our time zone, so we reached out to BELAY," Terry says.
Enter BELAY Virtual Assistant Victoria Brush.
The Solution
"Calendaring was a nightmare," Terry admits. "I was spending roughly 10 to 15 percent of my week managing meetings."
"Going in, it was universal amongst the three of us [that] someone other than us needs to get their arms around our calendars and get us to a level of consistency and efficiency."
By scheduling their own calendars, they noticed themselves either skipping appointments or having to dart in and out of meetings to make it on time to the next.
"Just the mental fatigue of trying to work through the ping pong match of going back and forth with somebody to schedule something was eating away at my ability to do my job," Jack says.
"I found myself always playing defense as it related to time," Terry says. "If someone wanted to get together, I didn't have time to look at my own schedule. I just said, 'Yeah send me some times. I'll pick one.'
"And so then I would force one of their choices to fit into my schedule – and that table's turned now.
"Now, we play offense. I say who I want to get together with, and [Victoria] reaches out and sets it up, and it establishes rocks in the river of my schedule."
"Victoria helps ensure some of our most valuable donors are cared for," Travis says. "She helps schedule meetings, and she ensures I'm in the right place at the right time by keeping my calendar up to date."
"Knowing someone has my back allows me to lead more effectively."
The Result
Once Victoria was a part of the team, she took a slow and steady approach to building trust with and getting to know each person by learning and understanding their style and personality.
"The key piece for all of us was maintaining decent communication throughout that process and making sure we were on the same page about everything," Victoria explains.
Victoria, Terry, Travis and Jack were proactive in establishing a healthy work environment when they all took the Clifton StrengthsFinder test to learn each other and know how to work well together.
"We had some purposeful things we wanted to do to bring her into the team," Jack says. "We have the responsibility of giving her some parameters and guidance."
"BELAY gave us a flexible and professional solution to serve all of our needs to ensure that we can serve the Colorado Springs community well," Travis says.
"I want to be where my feet are and when I'm thinking about all of this other stuff, it's hard to be present at a given moment," Terry says. "Now, I'm much more able to be 100 percent in what I'm doing when I'm doing it. It's not just [that] she's given time back; she's given the ability to be more present."
"The win for me has been that more people are able to find pathways out of homelessness than ever before because I have a greater capacity to do my most important work," Travis says.
"From the very beginning, we were thankful for BELAY's selection process," Travis says. "Victoria was the right person for Springs Rescue Mission."
Meet the Specialist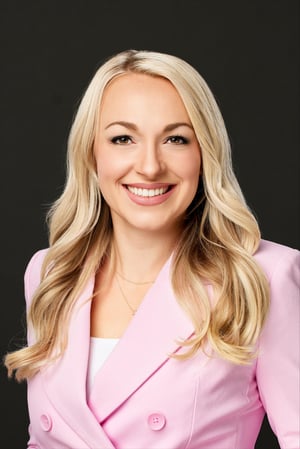 VICTORIA BRUSH
Virtual Assistant