Scott Payne, a Chick-fil-A operator of eight years, is currently in the process of relocating from Virginia to New York.
The Challenge
"I reached out to BELAY after we were selected for the new restaurant," Scott says. "I knew that the transition out of one and into another was going to bring with it a pretty significant workload."
The restaurants are around eight hours apart, so the move for Scott included moving his family, selling his house, buying a new house, and moving his business.
"I knew that was going to be a challenge, and I was maxed out in terms of my margin before we [even] started any of that," Scott said. "I talked to a couple of folks who had been in a similar situation and they said, 'You should reach out to BELAY and see if they have talent who could support you.'"
Enter BELAY Virtual Assistant Colby Lane.
The Solution
"My cup has been full for a long time," Scott admits. "I just accepted that a 60-hour work week was a normal part of this gig. And the more I talked to folks about that, the more I realized that didn't have to be a normal part of my gig.
"A hundred percent of that came out of my family life, and I was done with it.
"I reached out to BELAY because I knew the level of talent that [BELAY] attracts and the process by which [contractors] are matched is intentional. I had no desire to endure a learning curve in terms of taking on an executive administrator.
"I wanted to get it right the first time, and so that's why I reached out."
"From the get-go of the engagement, everything felt right," Colby says.
Scott and Colby have been working together for several months now and have regular meetings scheduled and open communication that they attribute to their success.
"I didn't hire an assistant," Scott says. "I hired an executive administrator. I was specific in our intake calls that I was looking for someone who would be a force-multiplier. What I needed was a thought partner and someone who could handle special projects that typically only I would do.
"As we moved into that, Colby recommended that we meet Monday, Wednesday and Friday — and in doing that, I think it really upped our game."
Adding those two additional meeting times each week allowed them to continue to collaborate, keep things on track, and not get bogged down — allowing them to align their expectations on their goals and project timelines.
"I came from a business that demanded clear, concise communication," Scott says. "That's one of Colby's superpowers.
"I was looking for someone who would help me, who had exceptional attention to detail. When you're in the business of shutting down a business and starting up a business, details really matter because there are a lot of boxes to check.
"I'm pretty fanatical with details, and I've met my match."
The Result
"There are places only I can be, and there are things only I can do," Scott says. "Because I trust Colby completely, I'm able to be completely present whether with my family, a colleague or whomever."
"That's not relief; that's a game-changer.
"I can do a whole lot more with far fewer hours because I'm doing the things only I can do, and I'm not pulled in a direction that distracts from what is most important."
Colby is not only giving Scott time back into his day, but she is a hospitable culture fit as well.
"We represent an entity that's so much bigger than ourselves, and that's important. And Colby is a perfect culture fit in that regard.
"Sometimes, Colby will do something, and I'll joke, 'That was so Chick-fil-A'."
As a Chick-fil-A operator, Scott spends a lot of time stewarding his business.
"If the role I play is an office, and it's the office of the operator, good stewardship is administering that office well, and I certainly don't want to do that alone," Scott says. "I know that some [operators] are lone rangers, and I've tried that unsuccessfully.
"I love having a teammate that gets it and understands that we've both got a part to play, and it's equal in importance. We need one another to get it done.
"I needed a teammate in that regard, and certainly, Colby is the teammate I was looking for, and that's a win."
Click here to learn more about how BELAY serves our Chick-fil-A Operators.
Meet the Specialist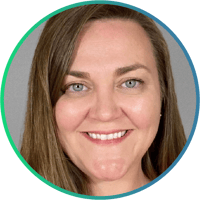 COLBY LANE
Virtual Assistant