Sandra Funk is the CEO and Creative Director of House of Funk, an interiors, building, and renovation design firm based in New York City with clients around the world, as well as the Interior Design Standard, a business program for interior designers.
House of Funk takes their clients' taste, interests and personality – combined with the architecture and surroundings – and elevates the design to its ultimate potential. A firm believer in 'doing it once and doing it right,' they focus on timeless design, finishes that get better with age, and using the best quality possible.
Sandra's award-winning design work has been featured in publications such as Elle Decor, House Beautiful, The Huffington Post, Aspire Design & Home and Luxe Interiors + Design.
The Challenge
"We were working with a local freelancer on scheduling and email management," Sandra shares. "[But] it is just a juggling act every single day trying to keep me facing forward, going where I'm supposed to and keeping everything out of track.
"We went to a conference and it was just one of those 'A-ha!' moments [that] there's an expert out there that knows Facebook ads. There's an expert out there that knows [public relations]. There's an expert that knows human resources. And there's an expert who knows efficiency and scheduling and email management and processes for efficiencies."
So Sandra's previous EA, Sarah Cates, who was promoted to Director of Operations, set out to find that expert.
"I found BELAY through one of Michael Hyatt's books," Sarah says. "I went to the website once and didn't look at any other agencies. I was fully confident that BELAY would have a person up to the caliber that we were looking for."
And the expert that BELAY delivered was VA Braigen Hubbard.
The Solution
With Sandra prepared to extend trust from their very first day, onboarding Braigen couldn't have been more seamless.
"Our [BELAY Client Success Consultant] was so surprised how quickly our onboarding call went because we were both so prepared, knew what we needed, and had what we needed in place ready to go," Braigen shares.
And part of their immediate success, Braigen explains, was that Sarah was there to train her.
"Sarah had prepared everything that I would need to onboard," Braigen adds. "[She] was instrumental in onboarding, training, getting me up to speed, and jumping that learning curve with the business [and] with Sandra and her preferences.
"It was just a very natural fit. We understood each other. We were able to speak the same language and it was just very smooth.
"And then I started weekly meetings with Sandra."
But Sandra wasn't the only one extending trust from the beginning.
"Every time we onboard someone new, we give complete faith in that person in hopes that it will work out – and Braigen is the first person that we have gone through that process with," Sarah shares.
"She's just completely owned it and revamped things like our Google calendar. We kept hitting roadblocks with calendar management, email management, and CEO-level assistance and to have someone come in with that expertise and just take it off our shoulders has led us to be more efficient and joyful in other aspects of our roles [where] we shine as well."
And the gaps they filled with trust have paid off.
"I think that knowing that [Braigen] wasn't just the next BELAY representative in line – [that] you're [intentionally] paired with someone – that alone built a ton of trust for me.
"And I knew exactly what we needed because we've been through this before with Sarah."
The Results
And the wins – for all three – are plentiful.
"For me, [it's] knowing that there will be no fires," Sandra shares. "[Braigen] knows she can text me if there's an immediate need, but I'm not even allowed to look at my email until 4 p.m!"
"Everyone was just putting things on my calendar and I would open my calendar and just realize I had no time to eat. [But now], Braigen is this incredible gatekeeper that allows me to get my work done.
And eat, thankfully.
"Since we onboarded Braigen and she was fully trained, I don't even have Sandra's calendar on my calendar, which is truly life-changing," Sarah adds. "I don't need to be in her inbox. Having this total sense of peace truly gives me so much more head space to be able to execute my role."
"I think the win for me is really just being able to see the space I'm able to create," Braigen says.
"[It's] everyone knowing that their day is going to be OK. Their week is going to be OK. They're going to have time to eat and spend time with their family. And there are no fires. We're all going to survive this week. I think [that] is a huge win, just being able to see that burden lifted from them."
For Sandra, there's no looking back – only forward.
"BELAY has come in and just rocked our world in such a good way, getting us straightened out and scheduled and organized and communicating even more clearly than we ever were before and even more efficient than we would have been before."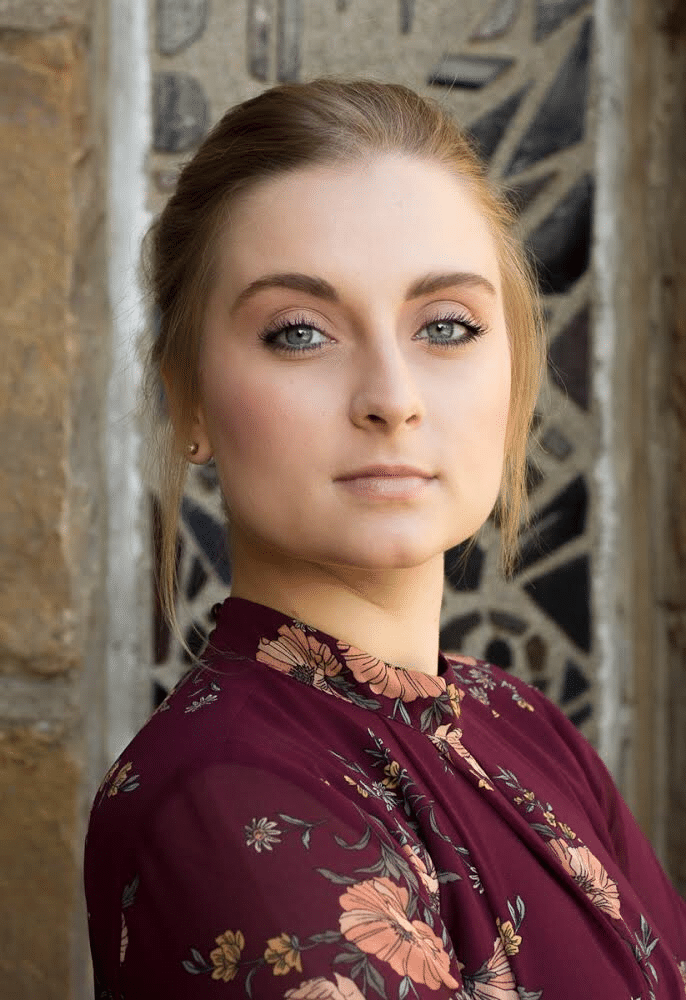 BRAIGEN HUBBARD
Virtual Assistant