Rod Whitson is a managing partner at the Strategy Shop, which serves as a trusted advisor to CEOs, founders, owners, and other key executives and entrepreneurial business leaders as they implement the Entrepreneurial Operating System®.
He helps entrepreneurs and their leadership teams solve root problems, lead more effectively, and gain traction in their businesses through a simple, proven operating system.
The Challenge
"I'm an executive coach – I work with high-performing leaders to help them and their business [get] to the next level," Rod explains.
"And I'm also an EOS implementer, and there's some overlap between those two markets."
For the uninitiated, Rod explains that an EOS – or entrepreneurial operating system is " … a set of tools that comes together to help entrepreneurs get what they want out of their business. It helps make sure everybody's 100 percent on the same page, making a cohesive team that likes to work together."
But Rod simplifies why leaders come to him and the Strategy Shop even further.
"What [leaders] really, really want is a business that performs and has a lot less hassle and a lot less frustration. They want their business to run smoother and to grow."
Someone else who wanted less hassle, frustration, and a smoother path to growth? Rod.
So he enlisted the help of BELAY VA Becky.
The Solution
Without any EOS experience – but armed with the book "Traction" given to her by Rod – Becky got herself up to speed in no time.
"I wasn't familiar with EOS but right at the start of our engagement, Rod sent me the book. I was able to read through that and get a general understanding before kind of diving in to help him.
"In the beginning, it was more focused on Rod's calendar," Becky shares. "Getting some appointments scheduled and making sure there were no interferences. [It was] helping him stay on track, stay accountable, and keeping his clients accountable and prepared for their sessions."
But, thankfully, the growth has been swift.
"Rod's been having a lot more EOS clients lately," she adds.
"[Becky] really helps me put a lot of polish on the stuff that I do – and a lot of that has to do with the details," Rod says.
"She's working 40-45 hours a month and she's a lot more productive [because] for me, that would be 60 hours worth of stuff that I'm doing, but that's time that I get back – [fewer] evenings and weekends. So that [is] the major benefit, and really where she's been able to help.
"I told her, 'All I want to do is sell this stuff and be in front of clients. And if I can do that, then we can build more and make more and I'm working less. And so she's really been able to help do that."
Something else Becky's been able to help with? Spearhead the implementation of another automation system to further streamline their processes.
"When we started working together, it was one of the first things that she did – CoachAccountable for the coaching clients that we have – which are mostly Vistage clients. And so what CoachAccountable does is help us with all the scheduling.
"But the other thing that it does is it sends preview emails [that] say, 'You've got a one-to-one coming up in two days. Here are three questions, so take two minutes to answer [them].'
"The cool thing about [it] is none of [it] annoys clients and none of it comes across as boilerplate. We can go in and customize it a little bit [so] they get an email that feels like it's custom-crafted to them. And Becky's been able to put all that stuff in place."
And automating more so Rod can accomplish more is exactly Becky's goal.
"The more that [I] can automate for our client, the more time frees up for both [myself] and client, which then allows me to see what else I can remove from Rod's plate.
"Ultimately, the goal for [Rod] to earn more but work less so the more things that are automated like that – where it's no longer time on my end – the more I'm able to look at Rod's calendar, look at what he's doing, and see what I can pull away from him."
And their success, they say, all comes down to communication and regular meetings.
"I try to be pretty responsive to Becky," Rod shares. "[Because] if she sends me a text, I know it's usually something important. It's normally something on the top of her mind.
"Most days, my calendar is jam-packed from 8-5. And if I have an all-day session – and I usually have two or three of those all-day sessions a week – it's going to be the end of the day [but] I try to text pretty quickly.
"I don't want to hold her up on anything, especially if it's a simple decision or an important piece of information that she needs."
The Results
Rod was able to reclaim the connection and reliability his clients had come to expect from him.
"Your clients were used to your reliability," Rod explains. "You were ready, you showed up on time, you're ready to go. You didn't forget things, and all follow-up was done.
"You meet with somebody and say, 'Hey. I'll send you this article.' And all of that stuff is incredibly attractive to people.
"But then what happens is you start getting busy because you're attracting people and you're getting referrals.
"You start getting really busy and that reliability starts falling off. All of a sudden, clients sense that you don't really care that much about them or that they're not that important to you anymore [because] you just start forgetting the last thing that you talked about.
"[But] I told [Becky] a while back, 'You know, clients are noticing that we're on the ball a little bit more. We're a little faster on things and that it's a better experience for them. And that we're a little more organized [and] paying attention to details more.
"All those details matter – she cares about [what] we're doing."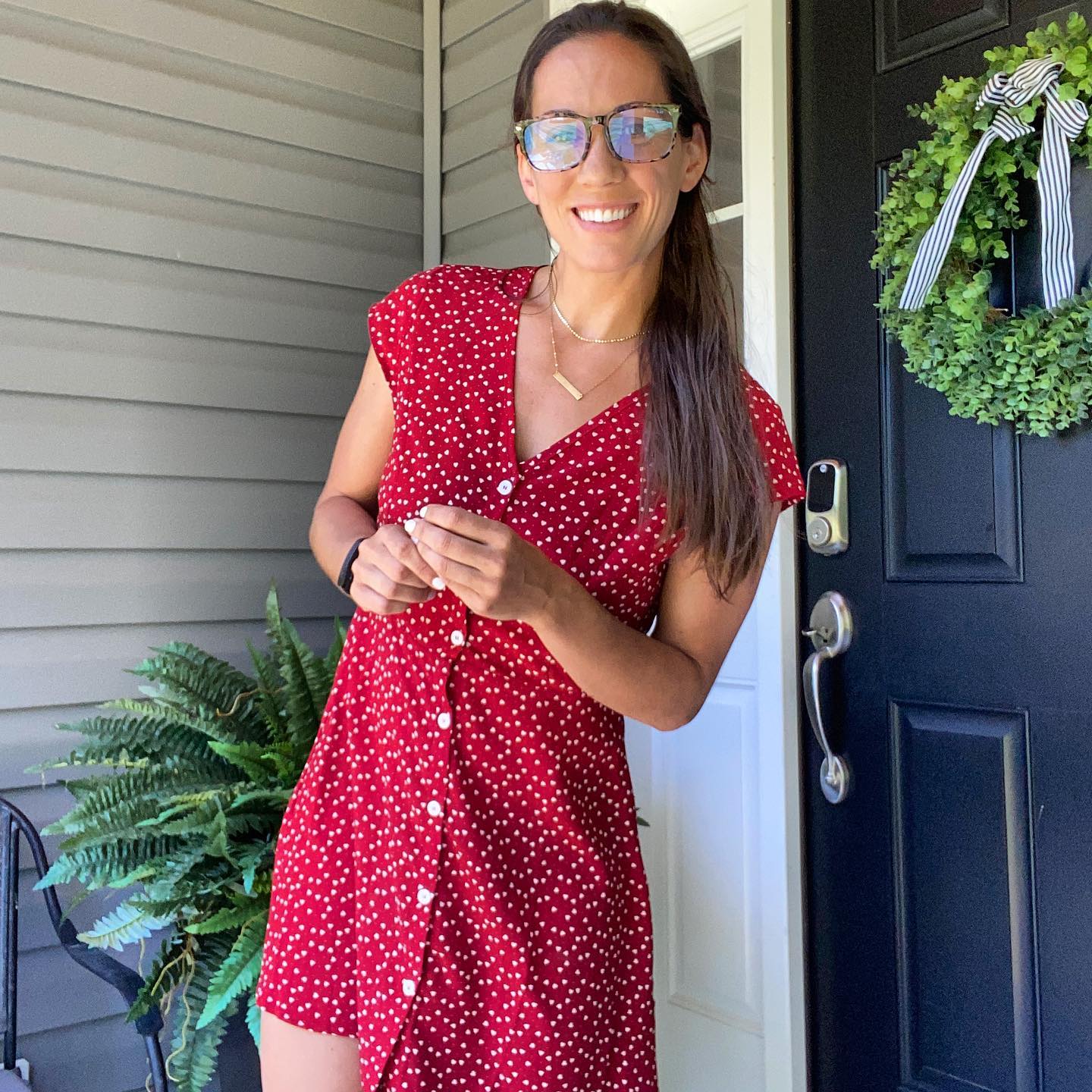 BECKY BOLAND
Virtual Assistant