Mike Mannina is the founder and CEO of ThriveWorx, a collective impact platform that mobilizes the best of business, local leadership, non-profit and government to build effective solutions to poverty.
ThriveWorx is a non-profit platform focused on disrupting poverty through market-driven collective action. They work through business supply chains to catalyze social impact downstream and enable communities to drive their own social change.
It aims to change the way the world fights poverty through market-driven collective action.
"We are a nonprofit that focuses on human flourishing," Mike says. "Our mission is to accelerate leaders who transform society.

"We do that through a variety of programs and trying to give people with high potential and high capacity the tools that they need to fully realize their giftings, and then to catch a vision for their community, or wherever their field of interest is, [before taking] that vision to another level.
"So we accelerate other people just like, in a way, BELAY is accelerating what we do."
The Challenge
"As a founder, you're wearing every hat. Nothing in the organization that has ever happened, you [haven't] touched it all, and I think it was at the point where maybe we had two staff members.
"We were operating in three different countries and starting to serve instead of hundreds of people a year. We started serving thousands of people a year, and it just got overwhelming.
"Another BELAY client told us about BELAY, and they were like, 'You need to check them out. You need help.' And I was like, 'I do need help.'
"So we immediately began a dialogue and started with the bookkeeping services because I was, four or five years into the organization, still handling every single expense, monthly expense report, and then trying to do our tax filing.
And that's just not humanly possible. So we started with Bookkeeping and then pretty quickly after added the VA."
Enter BELAY Virtual Assistant Hannah Franklin and BELAY Bookkeeper Carrie Escamilla.
The Solution
Carrie is reconciling corporate credit cards, managing ThriveWorx's Quickbooks account, paying contractors, running monthly and quarterly financial reports and tracking expenses.
"I care about every detail, but it's nice to let somebody else care about monthly closes and make sure that we're tracking things appropriately," Mike explains. "Even pulling reports for our board of directors, it's just nice to have a rhythm in place and somebody who can help do all that.
"When we added the VA, clearly I needed a lot more help than just bookkeeping. And so I was definitely hesitant at first like, 'Okay, how's this gonna work?'
"I see it as I have a project manager who knows every part of my day and schedule and life, and then can help direct the team to maximize how I'm utilized. That's been really helpful."
Hannah fully manages Mike's schedule along with event planning for the organization, taking meeting notes, helping his team manage tasks, scheduling onboarding for new employees, sending gift packages and thank you notes, and scheduling his personal appointments.
Mike has been able to fly Hannah out to his Atlanta suburb twice during the engagement to meet his team in person and visit his local, go-to meeting spots.
"I drove her from my house to the office to our top three or four coffee, lunch or breakfast appointment places," Mike says. "When I say, 'Hey, book me here,' [she now has] a sense of what my flow is like.
"And doing things like that [have] made [us] much more productive.
"Because now [when] she's scheduling somebody, she doesn't even ask me where I want to be. She kind of just knows like, 'Okay, that's a breakfast. Let's put it here by his house. Okay, this one's by the office.'"
The Result
"Our performance as an organization is greatly improved because of the two BELAY team members," Mike says. "[Hannah and Carrie] are so bought into our mission that there's a personal vesting in it just as much as a professional [vesting].
"When we started with BELAY, our operating budget was probably $300,000 a year. And, [after] three years, we're close to operating around a million dollars a year. We've seen like three times growth in the amount of people we have, the amount of people we serve, and we're expanding to new countries.
"It's like everything's clicking. The two BELAY members have been a huge part of making that possible."
With his BELAY Virtual Assistant and BELAY Bookkeeper, Mike has gained bandwidth and innovation to work on the important things in his organization.
"It's allowed me to take things I was spending too much time on like closing our books every month," Mike says. "[Now I know] it's all in order and it's on time every month and it's done.
"So many meetings of people trying to get on my schedule were falling through, and there was no system to even acknowledge they wanted to meet and to say, 'I'm sorry. We can't do it now.'
"My reputation or organization's reputation is much greater even if we can't have the meeting because everything's going to at least go to Hannah and somebody's gonna get a response and say, 'Hey, I'm really sorry. It's not something we can do, but thank you for reaching out.' Knowing everyone's treated better [is] a great feeling.
"With more time, I've been able to focus on innovation and look beyond the horizon for the organization.
Last year I got to put a five-year plan together, and there's no way you can put a five-year plan together effectively if you have to put out every single fire every day in a growing organization. Having the VA and the Bookkeeper in the organization as well as the rest of our team is essential to being able to plan as a leader and to grow an organization."
"We have an amazing mission at ThriveWorx. We exist to find the potential that exists in a broken world and to unlock leaders' potential so that communities flourish.
"When [BELAY] is joining that, they're joining a much bigger mission. They're not just getting a paycheck for two people. They are contributing professionally to our mission.
"I think Hannah would tell you she sees the stories of impact that we're having, and she feels like a better human being getting to work with us. And I love that BELAY is out there working with so many great organizations and helping make us better."
Meet the Specialists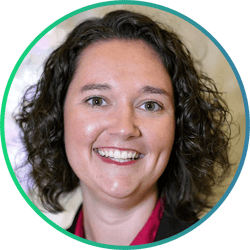 HANNAH FRANKLIN
Virtual Assistant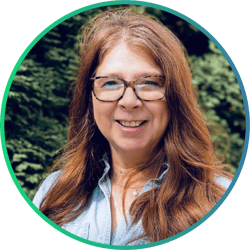 CARRIE ESCAMILLA
Virtual Bookkeeper