Kevin Callahan is the principal at Interaction Agility, Inc. and for more than two decades, he's brought people together to solve complex problems as a professional trainer and coach.
Interaction Agility's clients range from Fortune 500 companies to local non-governmental organizations that face increasing rates of change and growing complexity, and Kevin helps them by leveraging human-centered approaches, tools, practices, and patterns.
In addition to his powerful interventions, he is an engaging public speaker covering effective leadership and teams at conferences, public events, and privately within organizations.
The Challenge
"[Interaction Agility] is based around me and my thought leadership and my knowledge work," Kevin explains. "I'm not intending to build a scalable process. I'm not intending to build up a consultancy where I would hire other coaches or consultants. I'm pretty happy just being a one-man operation."
But behind the scenes, Kevin needed help.
"One of the great fallacies of being an independent practitioner [is that] I felt for a very long time that I was supposed to be able to do everything by myself – from books to sales to marketing to filing my taxes to everything," he confesses. "I just thought if you're self-employed, you just have to do it all.
"I participated in a panel discussion and somebody in the audience basically said, 'Look, you shouldn't be doing your own books. Your job is to bill and you can't bill. You're doing books – [and] you make way more than you would pay somebody else to do that. Pay somebody else to do that.
"And that moment really flipped my thinking."
So Kevin brought in an attorney, a CPA for handling his taxes, and a bookkeeper to manage his payroll – but he was still doing all of his own day-to-day operations, scheduling and email.
"My practice had gotten to a point of client load where I was dropping balls," he shares. "I was double-booking myself. I was missing appointments just because there was just literally too much going on. My mental health was suffering and I was just working too much and I wasn't able to do my best work"
Kevin says, "I bring people together to solve complex problems."
But he was quickly realizing he was his own 'complex problem.'
The Solution
Thankfully, his BELAY VA Melissa was more than ready to help him solve his problem – and he was more than ready to hand them over.
"He very happily and freely and quickly was like, 'Here you go. What do you need access to? How do we do this?'" Melissa adds. "[It] was great because then I could just dive right in. It was really nice.
"I had been trying to [prepare] if he were resistant to this – what I could say to get him to be more comfortable. And I didn't need to do any of that."
"I really needed help," he shares. "So I wanted to start Melissa with relatively low-risk, easy-to-delegate things like my schedule.
"So we had some conversations – a bunch of conversations – talking about what we want to do together. How we want to be together. How we want to kind of flush [tension and conflict] out.
"I wanted somebody who looks at the world differently than I do. I wanted someone who brings more structure to their thinking and can solve problems in a more structured way because I don't do that very well. I'm really kind of innovative and imaginative and generative."
There was one thing, however, that took Kevin more time to hand over: his emails.
"I wasn't really willing right off the bat to let Melissa write emails to my clients," he shares. "[But] over time, she would start drafting an email for me and put it into my drafts folder. I'd go look at it, maybe tweak it a little bit, sort of make it have my voice and then send it.
"And now she catches stuff and handles it – it's resolved before I even find it. It's really, really cool. Thank God I don't have to do it. Stuff just gets done. It's really amazing."
And for Melissa, their differences complement each other and are what have fortified their working partnership.
"We checked in each week about how everything was going and – I will be honest – sometimes that would be very uncomfortable," she laughs. "Because I don't always get very touchy-feely but it was really good [because] we're not changing or growing if we're always to stay uncomfortable."
And when Kevin's in the weeds and a client forgets that their meeting has been rescheduled – and isn't happy about it – Kevin knows he can count on Melissa to put out the fires in his absence.
"[Something] happened – and I didn't even have to worry about it," he shares. "She just handled it. I just trust her to have the judgment to know which things she should watch.
"She is another set of eyes and ears for me so that I can focus on serving my clients."
The Results
For Kevin's wife, a financial setback in December meant making other sacrifices before she would allow Kevin to consider parting ways with Melissa.
"Things got a little tight and my wife told me, 'No matter what happens, you have to find a way to keep Melissa because I like you. You're so much more relaxed and you're so much better to be around since she started with you.'
"So I'm going to [keep Melissa] one way or another because I'm not letting her go because of a financial hit. There are many other cuts that we will make in our family's budget before we would cut her.
"We're not going to eat for a week so Melissa can work," Kevin jokes. "[Because] you can't put a price on [the peace of mind]."
Melissa's win is the same.
"I'm going to say peace of mind as well," she concurs. "I enjoy what I do. I like being able to do that at home and still have time with family and still be present. I like that Kevin is very family-oriented, too, and understands that family time is important."
And for an avid climber like Kevin, BELAY and the symbolism of its logo aren't lost on him.
"You look at a cliff – 'I want to climb it, but I'm not sure I can do it on my own. I need a belay.'
"It's such an amazing metaphor. For anybody who's ever climbed, the belayer is what makes it safe to go. The belayer who catches you when you fall. It's just a really apt metaphor for people who are ready to take it to the next level. That's really cool."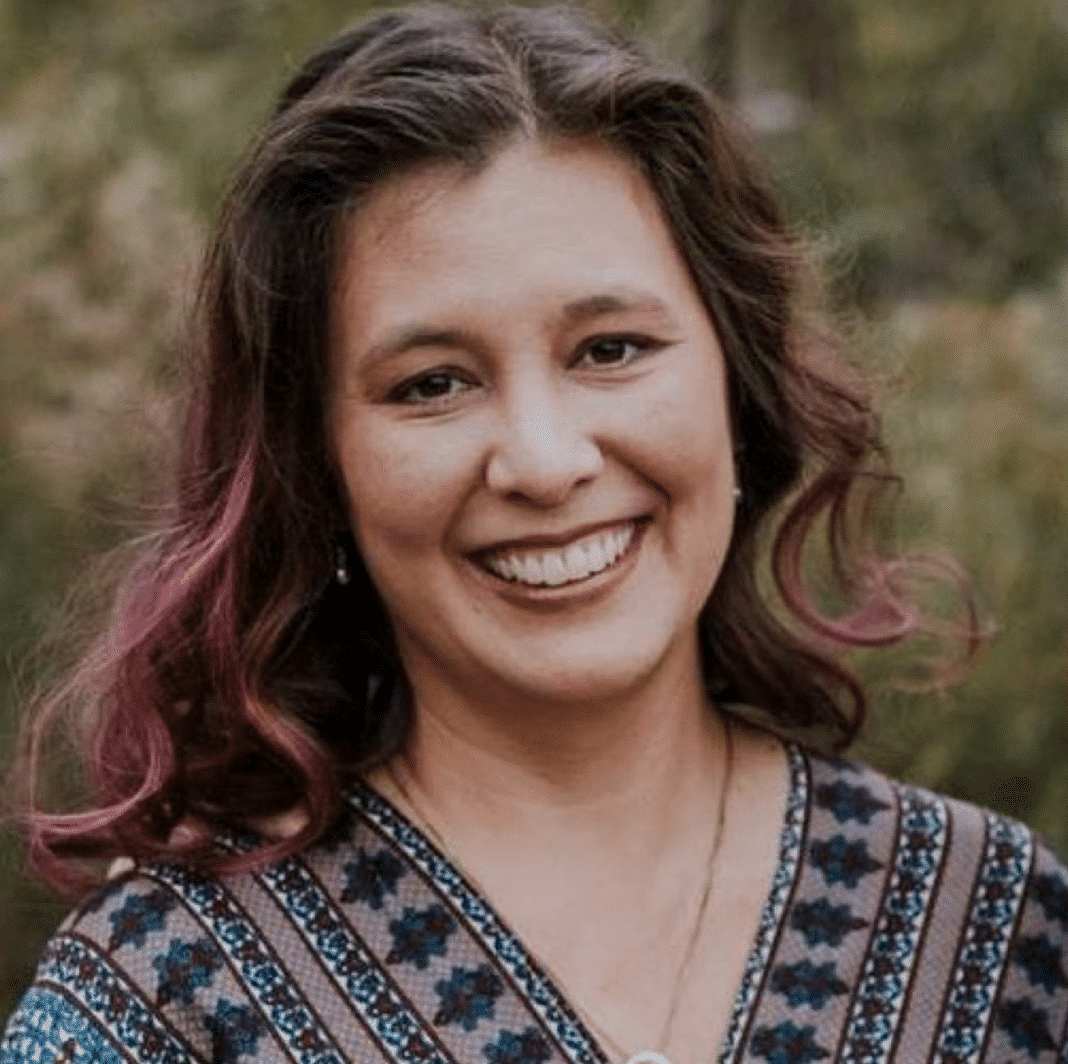 MELISSA OKSANEN
Virtual Assistant