As the founder and CEO of Keystone Financial Services, Josh Nelson's mission is to bridge the gap between knowing and doing in the financial lives of their clients.
They are a top wealth management firm in Loveland, CO serving affluent families, business owners, executives and institutions. Their team provides a high level of service for our local and national clients in financial planning and investment management to help clients on their True Wealth journey.
The Challenge
While listening to Brad Johnson's podcast, Josh heard Bryan Miles, BELAY founder and CEO, talk about 'having someone to run your life.'
And it really struck him.
Initially, email was his biggest pain point and while they had several employees, considering a virtual assistant was their first foray into virtual employment.
"That was a big step out for us," he explains.
The Solution
But that big step paired him with BELAY Virtual Assistant Lynne, who jumped in feet first and learned their business.
And in the process, they both gained trust, with daily email 'jam sessions.' Soon, their sessions were three days a week, then twice a week to eventually reduce Josh's time in email to about 15 minutes a day.
"And that's all he really needs to be [in his email]," Lynne says. "I just tell him if something really important comes up."
"We did [email jam sessions] for quite a long time," Josh recalls. "It was months that we did that – then we went on a cruise. And I didn't check email for a whole week – and got back and everything was fine. So I said, 'You know what – why don't we just keep doing this? Can I keep pretending that I'm on vacation?'"
Now, Lynne manages Josh's email and calendar, both personal and business.
"That's been a big game-changer because email for me used to be a big, big time suck and really kept me from doing a lot of the important business-owner things that only I can do," Josh says.
"She learned our calendar, our travel – basically everything about our life, more or less," he continues. "When our dog needs to go to the vet, when the kids need to go to the doctor – she's pretty much involved in all of it."
And with that confidence in Lynne and BELAY, Josh onboarded another BELAY virtual assistant, too.
"We were trying to hire for a position that we had opened and it was actually more of a technical position," Josh shares. "We needed somebody with financial industry experience – but we just did not find a fit.
"I wondered if BELAY might have someone with financial industry experience, so I threw it out there."
And lo and behold, BELAY did.
"Marcy – who has a lot of financial industry experience – has been super helpful, super, super helpful. And it was a quick start. I did not have to do a ton of training with her," Josh says.
The Results
For Josh, the benefits have been twofold.
"It leaves me a lot less overwhelmed – so that's number one," he shares. "Number two, it actually gives me the space to be able to function as a business owner and think about the business, planning, doing financial analysis, things that I wasn't even doing before – those important things that really only the business owner could do."
"My priority is Josh," Lynne adds. "He has the highest integrity, which is a big deal to me. Trust and integrity. He really cares about his employees and his clients."
And it all started with a serendipitous podcast listen with Bryan Miles as the guest.
"Everything he said was true," Josh affirms. "The model just works. The way [BELAY] finds the right fit is absolutely amazing. And now, our virtual assistants are irreplaceable."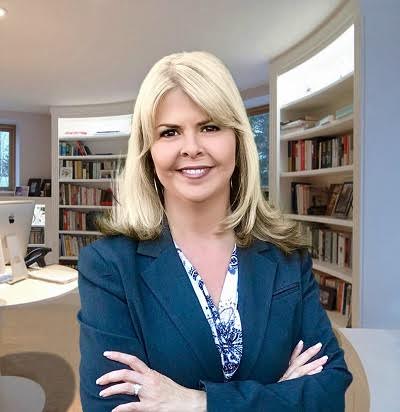 LYNNE
Virtual Assistant