Jim Amundson is the president and CEO of Independent Community Bankers of Minnesota (ICBM), a state trade association that represents community banks in Minnesota.
ICBM lobbies and advocates on behalf of community banks, as well as provides resources, education, and services for banks to operate successfully.
Their mission is to provide community banks with the resources and advocacy they need to remain independent, grow their banks, and benefit their communities.
The Challenge
"We have a small team, but it's a large scope given that our focus is statewide and [we serve nearly] 200 community banks," Jim explains.
"There are a lot of moving parts and things that come at us quickly at times. As the person who was hired to lead the organization, I was finding myself weighed down mentally and physically in too many of the details."
After having an honest conversation with one of his colleagues – who is also a BELAY client – about these types of roadblocks and struggles, Jim contacted BELAY almost immediately.
Jim admits that if the concept of a virtual assistant would've been presented to him in March of 2020, he would have been skeptical of the success.
But fast forward to March of 2021, and he was confident that he and his team could thrive with the help of someone who wasn't necessarily sitting with them in their office – or even sitting in the same city or state.
And then along came BELAY VA Lauren Herzog.
The Solution
Lauren was able to step in and immediately help Jim sort through the weeds of a complex virtual event.
This particular event had typically been held in Washington, D.C., and included eight members of the U.S. House of Representatives and two senators.
Lauren communicated with offices and staff in order to coordinate meetings around 10 busy schedules.
"There was part of me who [wanted to wait until that event was done] before trying to integrate someone new to the process," Jim remembers. "But I'm so glad I didn't wait because she jumped right in, and she was invaluable."
In their weekly meetings, they work together to identify immediate and long-term priorities.
Jim has seen that the beauty of having her partnership in his business has helped him get things done and complete tasks while not having to push things down to the bottom of his list anymore.
"To get an average of three hours back into my day … has been a huge win, and she has integrated well with the staff," Jim says. "All of her peers think highly of her and that's a huge win. They have confidence in her."
Along with helping Jim check items off his list in the day-to-day tasks, Lauren has been a part of planning state conventions, online silent auctions, a chairman's dinner with their current board and past chair members, and coordinating schedules among the 15-person team during a current brand project.
"In the past, that would've probably consumed a big part of my day … but now it allows me to turn my attention to other items that are more impactful," Jim says. "It has helped me become a better leader and ultimately a better communicator with the other team members."
The Results
Jim has found trust and confidence in Lauren while seeing that she is making a difference in helping not only him but the rest of his team as well. Because of this, she has established relationships and feels comfortable with everyone on his team.
"I feel plugged in and not like an outsider at all," Lauren says. "I feel like part of the team."
"The machine that BELAY has created — the selection process, the onboarding process, the information gathered ahead of time — has contributed to huge success, and it's impressive," Jim shares. "I've talked to a lot of people about it, and I'm a fan."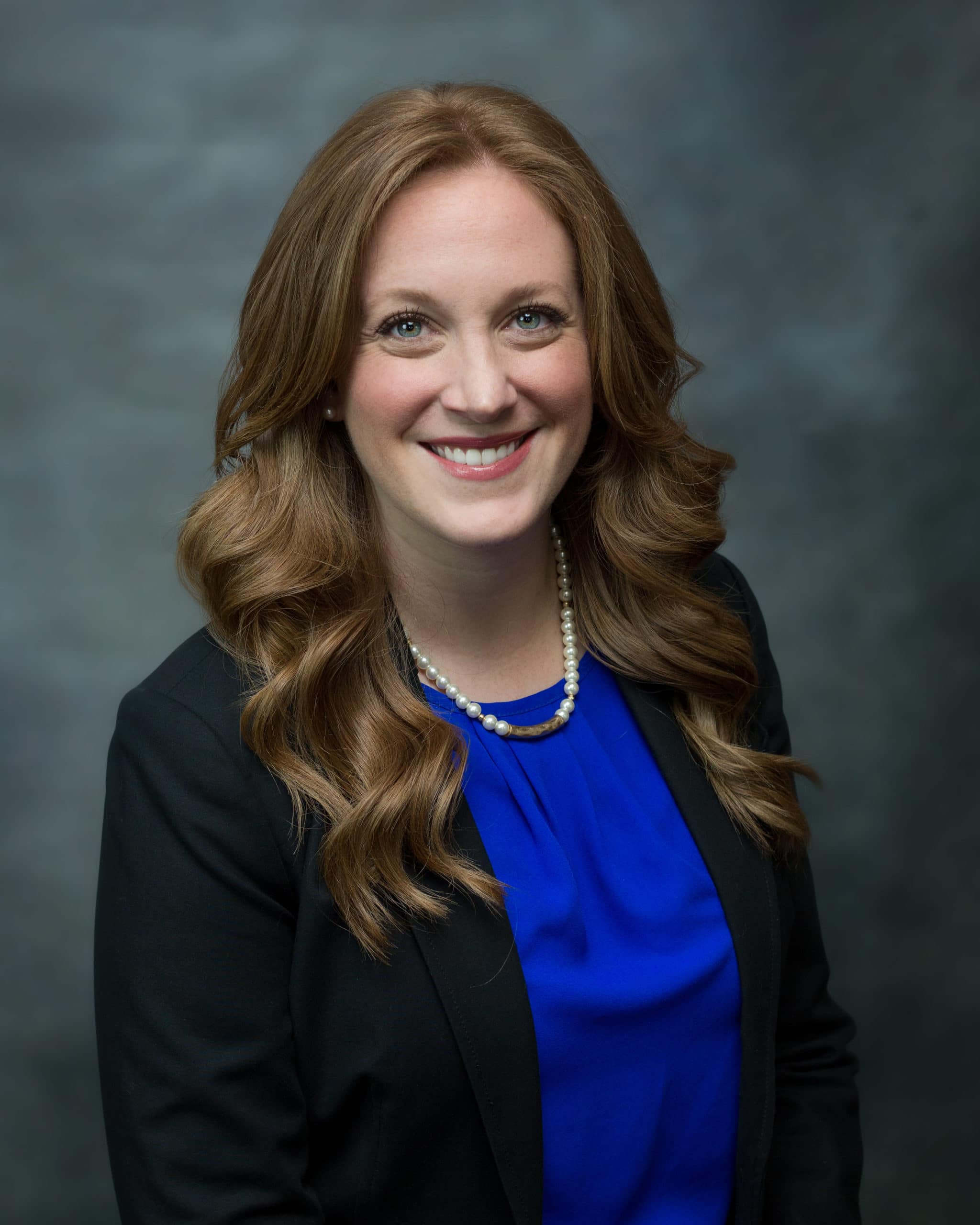 LAUREN HERZOG
Virtual Assistant