Jessie Boucher is a residential real estate broker who has been a real estate agent for nearly six years. Before changing roles and going into residential sales, she worked in corporate marketing in branding, storytelling and outreach campaigns.
The Challenge
"I was in a place where I was feeling really overwhelmed," Jessie remembers. "I had a lot of real estate transactions happening, and I was happy because I had achieved my goals for my first year as an independent agent."
"I was getting to a place where I was starting to want to give away new opportunities rather than serve them myself."
Enter BELAY VA Kelly Osment.
The Solution
"I did one interview and within a week or less, they reached out with a match."
"It's almost magical the idea that you could go through a number of potential people to partner with and be able to find someone who really understood my needs and wanted to support me, and I think Kelly has been all of that and more."
When Kelly started, she automatically identified areas where Jessie could save time and efficiency, as well as facilitating a change to a new task management program that would be a better fit.
"That hopefully, in a way, built trust that I wanted the best for Jessie and her company," Kelly says. "We were meeting once a week originally, and we started integrating work sessions later on."
"It's really cool to see all of these amazing ideas that Jessie has implemented. We're able to move the needle on them and, in turn, they're helping her in streamlining processes or creating them."
"She's able to use these each day to make what she does more simplified and easier, so she can have more capacity to follow additional passions that are on her heart."
Kelly's projects started as helping Jessie with gift orders and personal and work inbox management. She was also able to set up filters within Jessie's inboxes so that it's now quieter — which frees up mental space.
The tasks that Kelly has taken on have evolved throughout the engagement.
"We were able to get some foundational things set up," Kelly says. "Getting her on Google Business so that she could get some amazing reviews has caused us to triple reviews, get her more leads, and let her work shine for itself."
The Result
"Kelly created a gift guide based on all of my transactions from last year," Jessie says. "We made a list of go-to gifts and different price points. Kelly pushed me — which I appreciated — to draft gift messages so that most of the thinking is done for us."
"This way I can just tell Kelly which person, gift and message. And then she does the tracking of receipts on the back end."
And by gaining the right support in Kelly, Jessie has been able to gain clarity.
"I don't feel completely in the weeds all of the time," Jessie says.
"I still definitely have those moments, but I do have moments where I feel like the groundhog that is rising out of the hole and surveying the landscape versus frantically burrowing in the sand."
"That is a good feeling and something that I want to keep moving forward."
Kelly and Jessie have had similar wins within their team.
"To be able to build out a system [like Trello] for Jessie to be able to capture her thoughts and create that space for her has been a huge win," Kelly remarks. "Creating systems that will serve her and her business for years to come excites me."
Meet
the
Specialist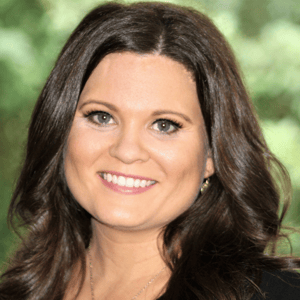 KELLY OSMENT
Virtual Assistant