Service Express is a global tech company based in Grand Rapids, Michigan. Service Express provides data-centered maintenance solutions to technology companies by helping maintain data centers both on the equipment and managed services sides.
The Challenge
"With our rapid growth, we realized that we needed to add on some additional executive support," Elizabeth explains.
"A lot of our leaders have been here 10-plus years, and they've just kind of grown with the company. I think at times, that mentality can be a little bit defeating of, 'Oh, I'll just handle it' or 'I'll just take care of it myself.'
"They were starting to struggle."
Enter a team of fantastic BELAY VAs including Ashley McClanahan, Emily Sandidge, and Dena Mauro.
The Solution
Elizabeth is the team lead for the EA team and works to bridge the gap internally.
"We've had really good success [with BELAY]," Elizabeth says. "They have been able to step in quickly and learn. We've seen huge growth with them wanting to take on more projects."
Ashley, Emily and Dena work alongside three different teams, specifically providing support to the sales directors, marketing directors, and service leaders.
"[We] find some of those things we can take off [our executives'] plates so they can focus on the business and running the business, and then the VA can focus on everything else," Elizabeth says. "It's been a huge success."
The Result
"We have a weekly huddle every Friday morning," Elizabeth explains. "We check in [to see] how we can help each other or what kind of projects we have going on. I want them to still feel like part of the team."
"If they need help with something, I want them to be able to reach out and ask any of us — whether we're a service express employee or a contracted employee. Those [meetings] seem to go well to connect them as part of a bigger group."
Elizabeth has worked with all three VAs to establish trust and rapport.
"When they first came on board, we did a lot of weekly check-ins," Elizabeth says. "We have an EA manual that, when each VA came on board, we took a couple of sessions to walk through that just so we're all doing things the same way [and] using the same processes."
"Anytime you bring on a new administrative support person, the leader is kind of like, 'Ehh, we'll see. We'll see how this works.'
"And I've just gotten huge, positive feedback of time saved, which makes the company more efficient, which [in turn] makes their departments more efficient."
"Adding that extra support allows the leaders to really focus on the strategy that they need to be focused on rather than worrying about the day-to-day things."
With these additional VAs on her side, Elizabeth jokes that they make her look better.

"We're all working toward the greater good of just making our leaders more efficient and effective in their roles," Elizabeth says.
"I had a leader [tell me], 'This is like Christmas. You don't understand what you've done for me.'
"And I didn't do anything. I just signed a contract. It's the work that [they're] doing that has made things flow a lot easier."
Meet the Specialists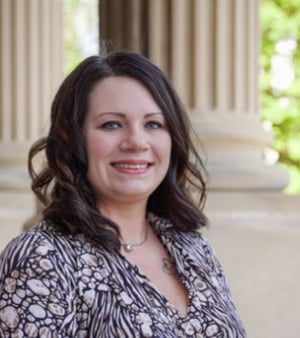 ASHLEY MCCLANAHAN
Virtual Assistant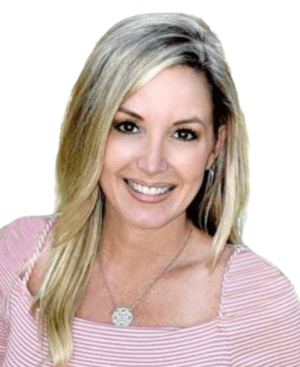 EMILY SANDIDGE
Virtual Assistant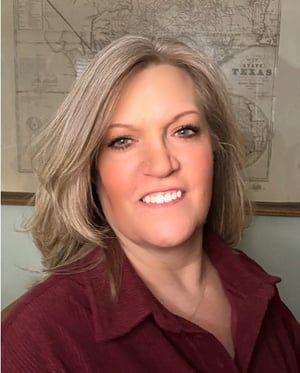 DENA MAURO
Virtual Assistant