Dr. Christy Frady is part of a group of providers at the multi-location Paramount Pediatric Dentistry.
Its mission is to offer superlative comprehensive oral health care to each child while establishing a positive rapport with dentistry.
The Challenge
Paramount Pediatric Dentistry has been busy with patients at their three locations with only six doctors and 45 staff members.
"My goal in reaching out was just looking to take some [of the] load off personally and professionally in order to keep my head above water," Christy says.
So BELAY matched Christy with BELAY Virtual Assistant Shiricia Watson.
The Solution
"We got matched with Shiricia right away," Christy remembers. "It was super easy and all was taken care of."
"In the typical process of learning to work with somebody, there are usually pain points, and I haven't experienced any of those."
From the beginning of the engagement, Christy and Shiricia worked together to schedule out Christy's life and begin to find space for free time with her family.
"Shiricia keeps me accountable and she's super organized," Christy says. "We have a schedule, and we stick to it as much as possible. She's super flexible if things change or if we need to do something different."
"I was personally drawn to the fact of her desire to get her personal life back in order and be there for her kids again," Shiricia adds. "I took that upon myself and that was my mission to help us go forward."
Shiricia helps Christy by managing her calendar and helping her keep track of her activities, organizing basic business tasks like preparing documents for interacting with patients, and working to get scheduling back in order for her staff.
"I originally came from health care before becoming a virtual assistant," Shiricia says. "[That] provided a comfort in knowing the lingo and the jargon."
"[I've worked with Christy to] get to know her and understand her day-to-day activities to figure out where I can fill in the holes and bring some order to the chaos."
And restore order she has.
"Shiricia steps in and takes care of it," Christy says. "I totally trust her and rely on her for [calendar management], and she does a great job with it. We all show up where we're supposed to be."
"It's very organized. I can look at the week ahead and she has a list of what's going to happen and where, and that's super helpful."
The Result
"It's been great to help her – whether it's personal or business-related – to help her do what she does best," Shiricia says.
Establishing trust for Shiricia and Christy was something that came naturally but was not without intention.
"She's opening up her life and everything she does to essentially a complete stranger," Shiricia says. "Communication was huge as far as making sure she always knew what I was doing on my end because I'm not there at the office. I'm not physically present there where she can see everything."
"By knowing the best way to communicate with [Christy] and making sure that communication was consistent, I know that over time I've proven I can be reliable."
"For me, [the win] has been the support and being able to truly rely on somebody," Christy says.
"I don't micromanage her tasks, I don't follow up; she just takes care of everything and does a good job with it, which is so nice."
"She's super smart, she's on her game, and so I'm excited to move things forward," Christy says.
"I have a lot of colleagues that have VAs, and going the route that I did through BELAY and getting matched was a no-brainer because there were no pain points," Christy says.
"I'm super happy with Shiricia and I'm hopeful that we will be together for a long time."
Meet the Specialist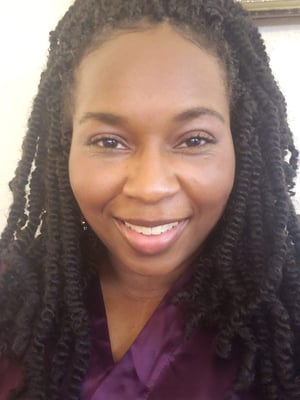 SHIRICIA WATSON
Virtual Assistant