Chris Tuff is a national bestselling author and highly sought-after keynote speaker who has presented for Nike, Meta, Verizon and Harvard.
A graduate of Vanderbilt University, Chris is the youngest partner in the history of a 100-year-old advertising agency, as well as an accomplished digital marketer, investor, business development leader, bestselling author, public speaker, husband, father of two, and advocate of empathy and connection.
The Challenge
Chris published his first book, The Millennial Whisperer, in 2019 and his second, Save Your Asks, this year.
With weekly speaking engagements, he manages a lot of travel and logistics, along with running a handful of businesses he has either co-founded or is creating.
"[I was doing] a lot of things that I don't like to do nor am I very good at," Chris admits. "I have a great friend group [of] entrepreneurs, and they all told me how impactful it was as soon as they brought in an executive assistant to help them manage their lives."
"They were basically yelling at me saying, 'Chris, you are an absolute cluster. You need someone to organize this – and it's a total game-changer.'
"I needed someone to help me bring order to chaos."
So he called BELAY and one week later, his Client Success Consultant reached out and assured him, 'I've got your person.'
Enter BELAY Virtual Assistant Janelle Pauls.
"I was super apprehensive," Chris admits. "I knew personality-wise that it was the right match, but I wasn't sure whether or not she was the right order to my chaos in terms of her own strengths augmenting my weaknesses."
"I move really fast, and so I needed someone who could keep up at the same pace and really learn more of my ins and outs. And, to be totally honest, I wasn't sure whether or not that was actually achievable."
"After spending about six weeks finding our stride, it was off to the races. I would [then] also go on to use BELAY for my accounting as well."
The Solution
When Janelle first came on board, her task list began with coordinating Chris's daily meetings and time throughout the day.
Since Chris was in the middle of drafting his second book, Janelle was also able to help him by editing parts of the book, coordinating a shipping facility for the book to be at his speaking events, and planning travel logistics.
"I can't say enough amazing things about Janelle," Chris says. "She's so indispensable [that] I'll even bring her to speaking engagements where I need someone that is helping me with some of the coordination, the books, and telling me where to go."
One of the things Janelle does for Chris each day is send an email to both him and his wife detailing the responsibilities they each have the following day.
"Especially when I am out of town, there's a lot of coordination with my kids and picking them up and taking them to school and horseback riding and different sporting events," Chris says. "I think that takes a very special person who can also interact with spouses in a way that is frictionless."
"And that's [even] how I explain my relationship to Janelle. It's frictionless. It's funny because I'll hear from people time and time again, 'Chris, I love Janelle. Where did you find her?'"
The Result
"It seems like Janelle and I have been working together for years whereas, in reality, it hasn't even been a year," Chris says. "I'd even go as far as to say that Janelle and I have a friendship and a connection.
"I think it would've taken me many tries to find that person because it's very difficult to cast for that. And that's why BELAY is the expert.
"I'm looking forward to buying out her contract. I think there's no better testament to the success of what we've been able to do together than when I write that check to BELAY. And it's something that Janelle and I talk about that she will be that first hire.
"She's absolutely indispensable to my organization now."
Meet the Specialists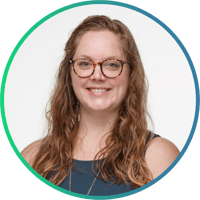 JANELLE PAULS
Virtual Assistant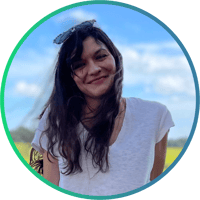 BETH LANCASTER
Virtual Bookkeeper