Chris Moore is an independent consultant who works in an entrepreneurial executive capacity with several ophthalmology businesses. He consults for three businesses and runs his own consulting group that advises various businesses in the ophthalmic sector.
The Challenge
"One of the unique challenges I've got is I really split my time up each week across four different projects," Chris says.
"I reached out to [BELAY] as a result of me realizing the night before that I was up at 2 a.m. researching flight options and connection times. I realized that 'this is really dumb' and I needed to get some help."
"I had a revelation that the highest and best use of my time was not getting maximized, and I needed to get some help – and I needed some help really quickly."
And this realization came before his work started to become even more demanding.
"As all of my projects have grown, so have the demands of me for those businesses, and allocating time across multiple projects is really critical. [It's critical] that I'm spending quality time on those projects to support those businesses in the best way."
"And doing things like calendar management and travel coordination – and even email management — is not the smartest use of my time."
"It had been something I'd been considering for a while, but it was that 2 a.m. moment where I was like, 'OK, we've hit that point where I need to do this.'"
And, luckily for Chris, he was able to start finding help almost immediately.
"I looked at three different services, and BELAY got back to me right away," Chris says. "I had my [discovery call] with a BELAY team member to learn more about my needs before the other two services even got back to me to schedule a call."
"It was probably less than three weeks from that point that I had somebody on board and ready to go."
And that somebody was BELAY Virtual Assistant Vickie Bierman.
The Solution
"[Vickie] did a video intro for herself and I got to see that prior to meeting her," Chris remembers. "We did a one-hour call with [our Client Success Consultant] April, and that was helpful."
"I did follow the BELAY onboarding program and that was probably really helpful for [Vickie] to get in my head a little bit on how I think, how I need to allocate my time, [and] the tasks I could offload."
Vickie has been able to help Chris with several tasks ranging from travel management to planning and organizing major events and personal reservations.
"There's really not much that she's not able to step in and help with," Chris says. "I really gave Vickie the keys to my world. She's got full access to my life and that's been helpful."
"She's getting to the point where she's one or two steps ahead of me — which is a really huge gift."
"I think someone like me can only be successful with a Virtual Assistant if they're willing to give full access to things that they need help with," Chris explains. "Vickie's even going into my email and crafting responses for me."
"I trusted that BELAY was going to align me with a really great executive assistants like Vickie and that turned out to be true."
The Result
"I've told Vickie this a few times, [but] she's literally improved my health," Chris says. "I'm not as stressed as I was eight weeks ago. I know there are a handful of things that I just do not have to worry about anymore.
"There were sleepless nights and elevated blood pressure when you get to that point where there's just so much that you've got to get done, so you end up staying up until 2 a.m. booking flights and doing things that you didn't get to during the day.
"So the fact that I've been able to offload so much of those activities to her has been very helpful for me personally, very helpful for me professionally, and very helpful to the businesses that I support."
"Realizing that time is finite and making the highest and best use of your time is really critical," Chris adds. "And BELAY has certainly helped me do that. I'm really grateful."
Meet the Specialist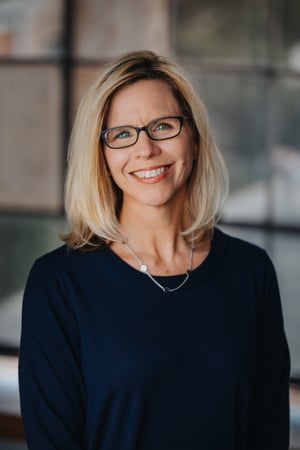 VICKIE BIERMAN
Virtual Assistant