Charles Woodin is the CEO of Geekdom, a collaborative startup community committed to contribution.
Its mission is to launch startups by providing an inspiring environment for bright minds to explore ideas in entrepreneurship, technology, leadership and creativity.
Geekdom is an environment to cultivate, shape and grow startups at any level. Its space provides mentorship, programs and resources that can help take business ideas to the next level.
The Challenge
"One of my very first conversations with BELAY was with [my CSC]," Charles says. "She helped me understand [my] needs — primarily inbox and calendar help. She did some research on her end and was able to find Sapphire.
"Sapphire had an interest and excitement about incubators and accelerators, which is what we do as a business. She did not miss a beat."
That's when BELAY Virtual Assistant Sapphire Pryor went to work.
Charles's inbox was cluttered with emails ranging from October 2021 to January 2022. Within the first month, Sapphire cleaned it up to where he would just see emails from the current month to today with typically 20 or fewer emails within his inbox at one time.
"Within the first month or so, my entire schedule had [also] changed," Charles remembers. "It brought structure and clarity to my days, and it has been a game changer."
The Solution
"Honestly it was just great to have somebody to talk to about some of these things," Charles says. "Everybody says that being a CEO is a very lonely job, and having somebody like Sapphire there to talk to has been great.
"She's been able to help so much with the calendar as well in incoming emails and requests for meetings. She has been able to manage all of those, not to mention work well with my team.
Sapphire has been able to keep Charles's team up to date on what he is doing as well as field requests and pass them off to the appropriate team member.
One of the first things Sapphire did when she started to get in a groove with Geekdom was research other similar places across the nation that would be worth Charles checking out.
"I [was planning] a trip this past year to Madison and Chicago, and she [preemptively] created a list of places that I should be going to and people I should talk to, which shows her thoughtfulness and forward-thinking," Charles says.
"It's clear she gets the world that we live in and what we're trying to accomplish, which has been great."
Sapphire has proved to be not just a great fit for Charles but for his team as well.
"She's just kind of seamlessly integrated herself to a point where if the team needs something from me, they reach out directly to her," Charles says. "She understands the roles and responsibilities of each one of my team members.
So when an email comes into my inbox that is not something that requires my time, she immediately passes it off to the right representative on my team and gets it handled."
The Result
Having Sapphire as his superhero-like sidekick, he's gained back a feeling of comfort in the role that he is in at Geekdom.
"If I rewind the clock to 2021, I felt like I was running around on fire all the time," Charles remembers. "And thinking about where I was at the tail end of 2022, all things had increased as far as our productivity, our availability and everything that we were doing.
"However, I felt so much more comfortable in the day-to-day operations because I knew that my inbox was being looked at and that if there was anything that came up that was urgent, she would immediately let me know.
"I wake up every morning, look at my calendar, and know exactly what it is that I have in front of me that day."
Because of having Sapphire to help take things off of Charles's plate, Geekdom is going to secure funding from its county.
"It's going to be nearly $200,000 of funding thanks to the work that Sapphire's been able to do to help us get through — all of the work that goes along with meeting the right people, having those right conversations.
"I don't think that I, myself, without Sapphire there to assist would've been able to accomplish [this]. Because of what she's been able to take off my plate, it has added the ability for me to do other things. That's our number one biggest win."
Meet the Specialist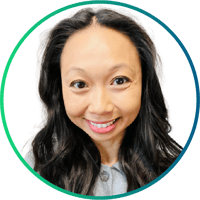 SAPPHIRE PRYOR
Virtual Assistant