Bill Edgar, a CEO Coach with Vistage Florida, chairs two CEO think tanks designed to make better decisions, get better results and become better leaders.
The Challenge
Bill chairs private advisory boards for CEOs, business owners, and executives — to help them step out of the day-to-day, think differently, gain insights, make better decisions, take bold action and generate meaningful results.
Bill has a group of 24 members whom he coaches.
"About two years ago, I had the question of, 'Where was I going to find somebody who [could] be flexible and somewhat multitalented,'" Bill remembers. "My history with Virtual Assistants goes back almost eight years and it's been a rollercoaster in terms of success.
"By the time I got to BELAY, I was really frustrated. I [told my CSC], 'I want somebody who can see around corners. I want somebody who's ahead of me, not behind me.'"
And along came BELAY Virtual Assistant Alaina Jones.
The Solution
Bill admittedly worked his way through many different VA services before landing on BELAY.
"None of them spent time to find two people who work well together," Bill says. "That was the difference."
"That's one thing I enjoy about BELAY is that they do take the time to make sure it's the right match," Alaina adds. "[Instead of] throwing two people together and [saying], 'Okay, they can help you.'
"It worked well from the beginning for both of us. We met the first month almost every other day just trying to learn what he had going on, what needed to be done and setting up different processes that we could put into place to make things easier.
"And [Now], we typically meet about once a week but we call, text and email throughout the week when different things come up."
Alaina's task list is constantly evolving.
One of the main things she assists with is managing Bill's calendar, rescheduling appointments and general communication surrounding his calendar. Bill holds monthly meetings with his members, which allows Alaina to help in meeting prep and reserving rooms along with organizing and filing documents.
"We're talking to each other and communicating, and things are working, and she has more patience than most people I deal with," Bill jokes. "I'm surprised almost weekly because [Alaina] is ahead of me on a lot of things.
She sees things I don't see, which is absolutely perfect. She picks up on stuff, and she helps me focus on what is most important when I'm wandering."
The Result
"It's definitely the relationship we've built," Alaina says. "I consider [Bill] a friend. He supports me in everything I do for him — and personally."
"Alaina has been excellent," Bill says. "I have a much lower level of panic — and I feel a lot more supported — than I did two years ago.
"My experience in the past made me quite distrustful of hiring anybody without getting really microscopically specific and then wanting to get in there and show them how to do it," Bill says. "Something clicked with Alaina."
As for what's next, Alaina and Bill are excited to continue to work together and keep up the stride they have going.
"We've initiated some things this year we didn't do last year to get ahead of the curve," Bill says. "It is fun building a company with Alaina. I don't feel [past] frustrations working with her. It's fun. It's fun going to work."
Meet the Specialist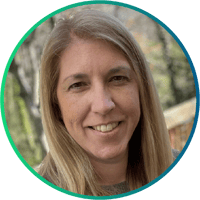 ALAINA JONES
Virtual Assistant