The Wright Foundation consists of a community of lifelong learners dedicated to supporting individuals ready to consciously engage in their own transformation.
They transform lives from the inside out through education, training and coaching, research, and thought leadership.
The Challenge
"My counterpart, Kate, runs our graduate university, and she reached out to BELAY first," Barbara recalls. "She needed some admin support for herself as an executive and had read and researched about this concept of having a virtual assistant."
"She came across BELAY and hired her Virtual Assistant. I had a staff member who was half-time my assistant and half-time doing a different role in our organization."
"When she transitioned out of the company, we rejiggered some spots and that's when I thought [that] rather than looking to hire somebody, it may make sense just to do it through the same company. And that's when I got connected."
Enter BELAY VA Tonya Mobley.
The Solution
"We started with a focus on schedule with an intent to merge into holding more and more projects," Barbara says. "Because I had this experience before with my previous assistant, [my goal was that] eventually she would become half of my brain."

"That happened faster than either of us expected."
During their weekly meetings, Barbara will run through everything that is in her head that needs to be done.
"She holds an external to-do list to follow through on things I need to be thinking about, does look-aheads on the calendar, brings up things that might be challenging coming up, and blocks my calendars for projects," Barbara lists.
Barbara was surprised at how quickly Tonya caught on to the industry language and jargon, resulting in her being the true extension of her brain as she'd hoped.
"There's a freedom to know that somebody has your back."
"I don't have to think about certain things because she's going to do that for me, and I trust her to do that."
"Freedom [has been a win for me]," Barbara says. "[I have] less stress and more energy in my life because she can take the pressure for the other things that aren't the best use of me."
Meet the Specialist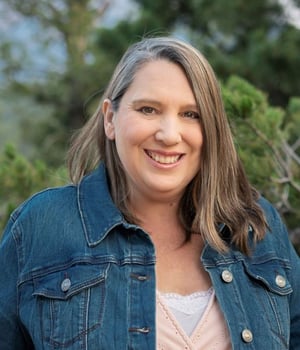 TONYA MOBLEY
Virtual Assistant