Anne Sullivan, a lifelong harpist, founded Harp Mastery in 2017. Her creative approaches to teaching harp students of all ages focus on helping harpists achieve 'harp happiness.'
Through its blogs, podcast, online courses, challenges, live events, and proprietary coaching process, Harp Mastery continues to empower every harpist to find fulfillment and joy in their harp playing.
The Challenge
Harp Mastery started with a blog and soon, Anne recognized that she needed to bring on someone to help when she began running out of time in her day.
"I had too many emails to respond to," Anne remembers. "I felt really scattered. I have never been a systems ninja, and I was looking for somebody to help sort of organize things and help bring some order to it."
Enter BELAY Virtual Assistant Lindsay Greene and BELAY Social Media Manager Amy Pugh.
The Solution
"I went to music school," Anne says. "I had no leadership experience or training outside of that. I can lead an ensemble. I can conduct. I can teach. But trying to do it in terms of the business — and trying for the first time to think of what I was doing as a business — was a big leap for me."
"And I could not have done it without the organization that BELAY brought to it."
Lindsay started helping Anne first by managing and updating the website, utilizing her graphic design background for blog posts, and learning the backend of the educational courses platform.
"While the list of things she does for me has grown and evolved over these last three years, we've gotten to the point where I'm able to take a three-week long overseas vacation," Anne says.
"To be able to step away from my business for that long — I've never done that. I'm not even taking my computer with me. It's thanks to [Lindsay] in large part, that I'm able to do that and trust that my business will run on its own."
After Anne and Lindsay got in a groove, Anne brought on a BELAY Social Media Manager, Amy.
"[Amy] not only understood what I needed, but she had enough knowledge of the music field that the discussions were easy," Anne says. "We were able to make a quick connection, and Lindsay was able to bring her on board so smoothly that the three of us communicate really well together."
The Result
Anne has seen tangible results that correlate directly to the success of her partnership with BELAY.
"In the past couple of years, we have grown our membership significantly," Anne says. "We're reaching new milestones."
While Amy is busy managing and growing the Instagram, YouTube, TikTok, Facebook, and LinkedIn accounts, Lindsay has designed and set up merchandise as well as integrated music downloads on the main website.
"This is all stuff I never would've been able to get to," Anne admits. "There's a level of organization I never could have hit without [their] help."
Anne has not only been able to gain organization and peace of mind but also an appreciation for what's next.
"This is just a whole different level of the business that is possible because of the growth that we've been able to do," Anne says. "And because [they are] there."
"The support that I've had has enabled the growth of the business and, by default, my own growth as well. I didn't have a clue how to lead, and I knew I didn't, and I was really worried about that when I got to BELAY."
"We work as a team and to know that [my contractors] feel as strongly about our working relationship as I do is a monumental thing for me. I'm stepping into leadership and we're going to move ahead. We've got more stuff we want to do."
"With the help that I've gotten, I was able to really focus on [our] mission, and I can see it coming to life in a way that I really couldn't when I was trying to do everything."
Meet the Specialist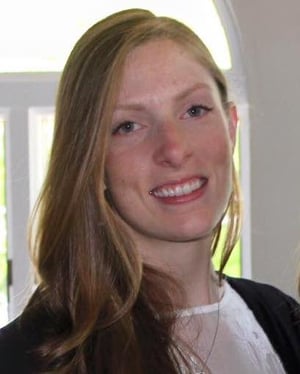 LINDSAY GREENE
Virtual Assistant